Cokin's 'NUANCES' Neutral Density Filters Promise No Infrared Pollution
This week, Cokin has announced a new lineup of mineral glass neutral density (ND) filters to fit within its Creative Filter System for photo and video cameras. Consisting of an adapter ring, filter-holder, and a number of various filters available from the company, the system allows photographers and videographers to modify the color, contrast, and saturation of their images. The new ND filters, called the 'NUANCES' range, feature a special new coating process to ensure a uniform result.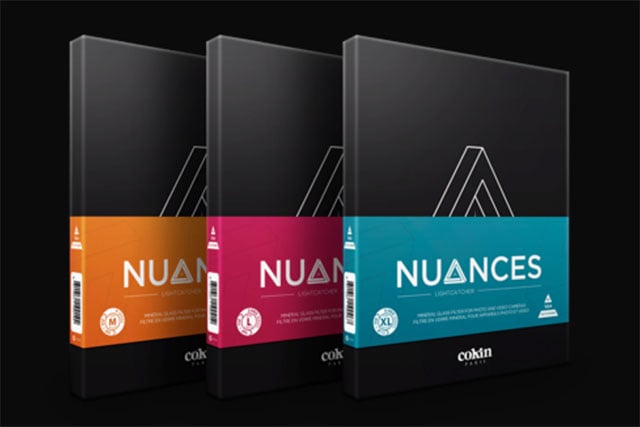 Cokin's new coating process applies a nano metallic alloy to both sides of a tempered Schott Glass, resulting in "stunning neutrality, completely free of infrared pollution." NUANCES filters come in six different densities including ND2, ND4, ND8, ND32, ND 256, and ND1024. The filters can drop the light transmission to your sensor ranging anywhere from one to ten stops. Neutral density filters can come in useful when shooting long exposure landscapes or portraits with wide open apertures during a bright sunny day.
Not all of Cokin's new ND filters are compatible with their filter-holders, so it is best to check their website to make sure the company has the ND density you desire in the correct size. NUANCES are manufactured for M Size, L Size, and XL Size Cokin filter holders.
According to DPReview, Cokin NUANCES will be priced at £60 (~$94) for the ND32 in the M/P series size and £150 (~$234) for the ND1024 filter in the XL/X series." There is no word yet concerning a release date at this time.