Homemade Petzval Swirl Bokeh with a 50mm Lens
Here's a quick look at how I created some homemade "petzval swirl" bokeh that mimics photos taken with the new Petzval 58 Bokeh Control Art lens.

Basically, on my 50mm 1.8 prime lens (yes, changing the focal length will mess this up!) I cut a small hole in light-proof paper over my
lens hood
, and taped it together, to produce some cheapo Petzval bokeh that swirls the background at wide apertures.
Vignetting is a problem, however. You may have to change the size of the hole in the paper to remove this. It's cheap, works pretty well… but at the cost of looks.
It's dumb, I get that, but anything to get that image though, right? Here are some more example photos: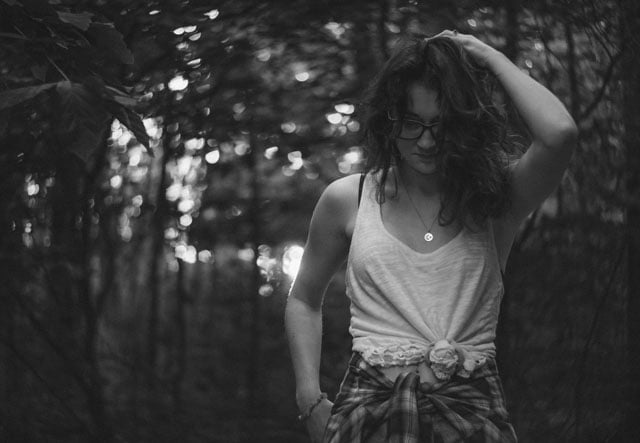 ---
About the author: Sam Luyk is a photography enthusiast and a SUNY Polytechnic Institute student at SUNY Polytechnic Institute. You can connect with him through Twitter and his website. This article also appeared here.