How I Built My First Photo Studio Over the Course of Three Months
When I was 15 years old, I began saving to become a self-employed photographer who owns her own photography studio. After saving $9,000 through working part-time and having an absolutely miserable first year of university, I decided to bite the bullet and pursue my dream now.
In this post, I will share how I built a photo studio for myself over three months using my savings.

I got a commercial lease on a building that had a warehouse and office below with a bathroom and two bedroom flat upstairs. It was perfect. I live upstairs with one lovely flatmate and a beautiful cat, and I work downstairs now.
Framing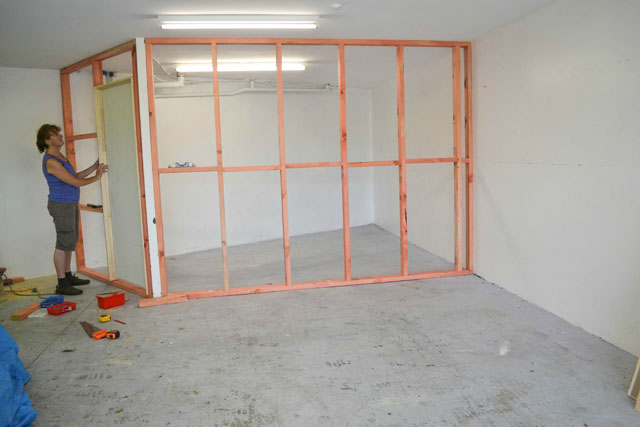 Drywall
Painting
Floorboards
I have no words to describe my experience with laying 45 square meters of these floorboards. We got slightly further than this when the washing machine decided to empty itself onto the laminate. We were already behind schedule as this building is a weird shape and every — I mean every — end piece of laminate had to be cut.
We did my office first (where I was standing to take this) and the flooding took 2 weeks to properly dry, putting us another 2 weeks behind. Luckily we still had painting to do in the second office so we weren't totally useless.
The Finished Studio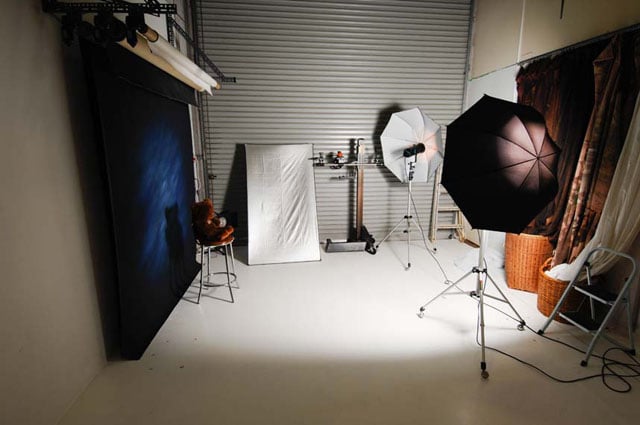 Here are a few test photos captured in my new studio:
A few rough figures here for anyone interested to know: Building materials $2,500, laminate and underlay $850 (installed ourselves), extra power points added by a real electrician $480 (legally could not do it ourselves), second hand backdrops and lights $4,000, outdoor signage $1,300, new studio equipment $1,000, baby props, office furniture, dressing table (most second hand) $1,000 total.
This brings us to a grand total of $11,130, give or take. I ended up borrowing an extra $5,000 when I started to work out how much this crazy plan was actually going to set me back.
In the beginning, I estimated that this project would take 4 weeks to complete. It ended up taking 12 weeks with help from my parents almost every weekend (they built our first house). My SO and siblings got roped into painting, and I did everything I physically could every minute of the day.
Now that the build is finished I am focusing my energy on promoting myself to the local community so they know I exist, and expanding my commercial portfolio so I can work with businesses creating product photos and advertorial work for them. This is a field that I am excited to have the space to finally pursue, as well as newborn and family work, for which I have been collecting props for since January.
I have always been a strong believer in following what you are passionate about and that the money will follow eventually and that you should never let the business aspect of photography take over. In the last few months I have connected with new photographers, models and clients and my love for photography has blossomed. It has been a very humbling experience and despite all the setbacks, small disappointments and exhaustion I wouldn't change it for a thing.
I am truly starting to live my dream now, at the age of 19, and I feel so lucky to be here.
---
About the author: Jemma Stanley is a professional photographer and the owner of Stanley Studios in Auckland, New Zealand. You can find her work and writing on her studio's website. You can also find her on Facebook and Instagram.