How to Turn an iPad and iPhone Into a Negative Film Viewing Station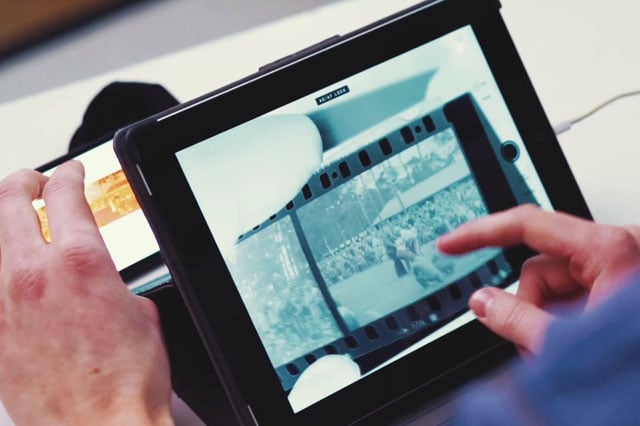 A few years ago, we wrote about how phones can be used as negative film strip viewers by simply inverting the screens. Swedish photographer Adam af Ekenstam took the idea a step further by using an iPad and iPhone together as a simple yet powerful negative viewing station.

Af Ekenstam uses his iPhone with a blank white screen as a lightbox alternative for backlighting the strips. On his iPad, he sets the screen to inverted and grayscale using the options found in Settings→General→Accessibility.
He can then place any negative film strip in between the iPad and the iPhone with one of his hands while the iPad's camera is open. His other hand can be used to tweak various iPad preview options (e.g. AF/AE lock, exposure, zoom) to get a better look at each photo.
Here's a short video tutorial af Ekenstam made to show this simple (and pretty well known) trick:
You can do the same thing with an Android tablet, of course. Just look into how to invert your display.