The Flickr iPad App Has Officially Arrived
In its quest to continue resuscitating Flickr, Yahoo! has finally responded to popular demands and released its first official Flickr for iPad app — a release that coincides very well with Apple's decision to make the iPad a more capable (if still embarrassing to use) camera.
The announcement was made at 3am last night, because… you know… strategy. But regardless, the new app is meant to take advantage of all that sweet screen real estate with iPad specific layouts and browsing capabilities that are much more immersive than the app's iPhone counterpart could possibly offer.
We've heard you loud and clear! Flickr for #iPad is here: http://t.co/E3ZnrfDrXq

— Flickr (@Flickr) October 18, 2014
The browsing/viewing experience is the most enhanced, since it can take advantage of the retina pixel density to deliver higher res files than before, and do it in a more visually appealing way to boot.
Images will now be displayed at up to 3MP per photo, and those photos will "cascade in a lovely waterfall format" whether you're viewing them in landscape or portrait orientation.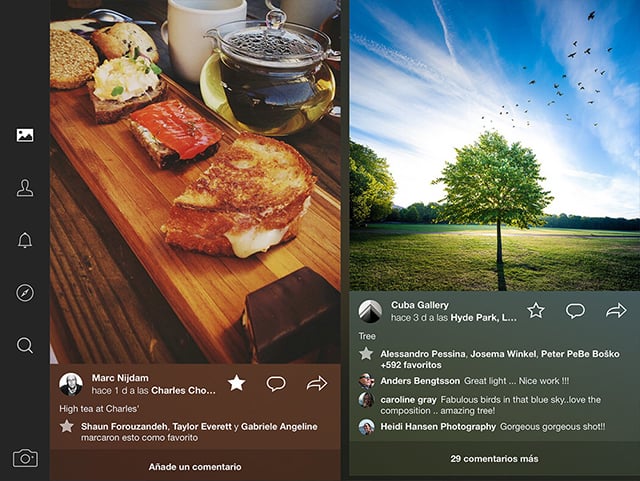 The app's powerful photo taking interface, if you can stomach the idea of taking photos with an iPad, has also been ported over to the iPad to match the new Air 2's higher res sensor and better processor.
Images can be captured with live filter previews and edited using the same slew of sliders and adjustments you're used to seeing from the iPhone app.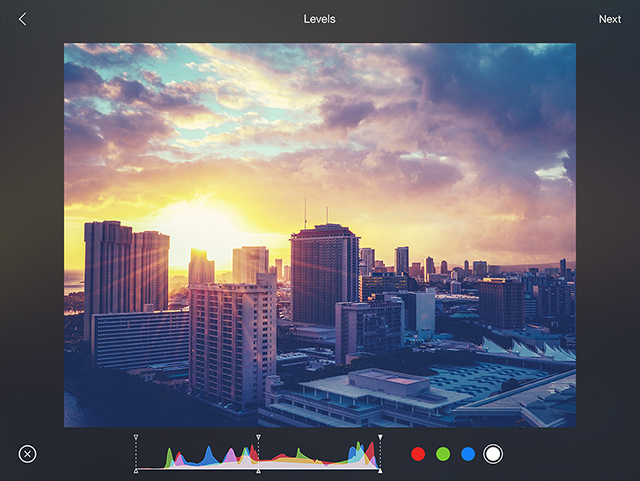 The app is already live, so if you've got an iOS device you've probably already been asked to update. If not, you can pick up version 3.2 over on the iTunes App Store — just make sure you have iOS 8 installed, because this version won't work with anything older.