Photo Sharing is Hurting Our Enjoyment of Life, Study Finds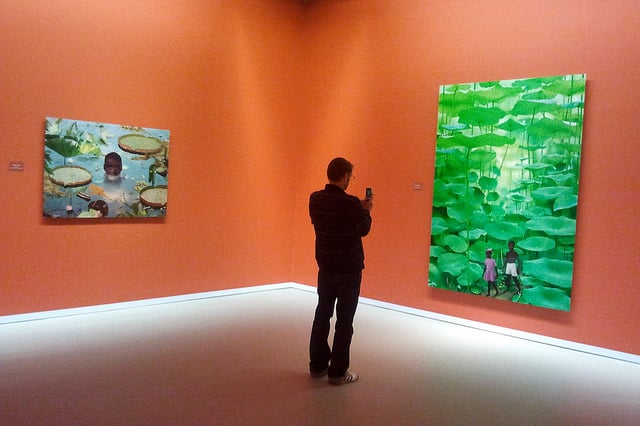 Smartphones and social networks have made snapping and sharing photos extremely easy to do, allowing us to preserve our memories and broadcast our experiences. It's not all positive, though: there are downsides to our snap- and selfie-happy culture.
A new study has found that 58% of people believe that "posting the perfect picture has prevented them from enjoying life's experiences."

Mashable reports that the study was conducted by New York Times bestselling authors Joseph Grenny and David Maxfield, who surveyed 1,623 people to see how social media affects their lives.
Maxfield decided to explore this subject after going on vacation with his family on his 60th birthday and finding that he was more focused on documenting the moments than he was on experiencing them.
He and Grenny have come up with a name for it: "trophy hunting."
Trophy hunters are driven by something other than experiencing things and shooting photos to remember those moments: they want trophies to hang up. "They want to kill it and stuff it and put it on their wall," Maxfield tells Mashable.
91% of the participants in the study also reported seeing tourists missing memorable moments because they were too busy trying to capture and share photos of the places they were visiting.
Other participants report engaging in unethical or dangerous behavior in order to capture a well-liked photo (e.g. running into traffic for a daredevil selfie). Some even trade good parenting for social media "likes."
"I disciplined my son and he threw a tantrum that I thought was so funny that I disciplined him again just so I could video it," says one respondent. "After uploading it on Instagram I thought, 'What did I just do?'"
Maxfield concludes that people who are obsessed with capturing perfect moments for social media sharing are often those who have the least happiness in life. He suggests becoming more self-aware, limiting your social media usage, taking a break from your devices, and being intentional about experiencing life instead of simply hunting for trophies.
---
Image credits: Header photograph by Arend Jan Wonink, and trophy graphic based on photo by David Fulmer