Olympus OM-D E-M5 II is a 16MP MFT Camera That Can Shoot 40MP with Sensor Shifting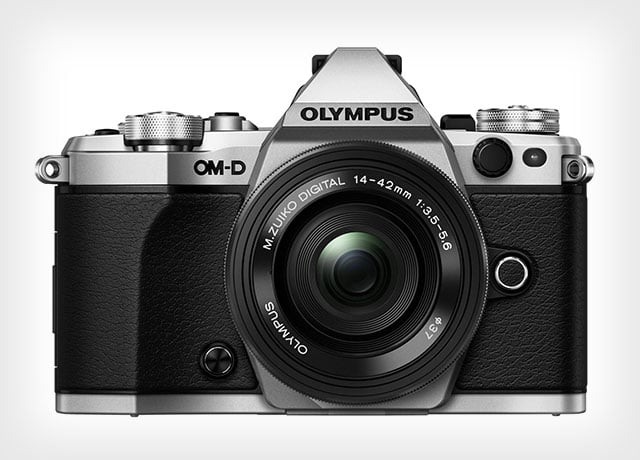 Olympus has announced the OM-D E-M5 II, the successor to the popular E-M5 that shook up the industry back in 2012 with its retro styling. It's a 16MP Micro Four Thirds camera that boasts a special high resolution shot feature that uses sensor shifting to capture 40MP images.

The special mode captures 8 images in sequence over one second at 16MP each, moving the sensor by half a pixel between each shot. These images are then combined in-camera over two seconds to create a super-high-res photo that supposedly rivals those captured by actual 40-megapixel sensors.
In RAW+JPEG mode, the feature can save a 64MP RAW file in addition to the 40MP JPEG. Olympus recommends that you use a tripod to make sure the camera doesn't move at all during the 8 exposures.
Let's move onto the standard specs. Inside the E-M5 II is a 16 megapixel Four Thirds sensor with an ISO range of 200-25600, 5-axis stabilization with 5 stops of compensation, a 1/8000s mechanical shutter, a silent 1/16000 electronic shutter mode, an 81-point autofocus system, and 10FPS continuous shooting in RAW.
The body of the camera is retro-styled and dustproof and splashproof. On the back in a variable-angle 3-inch touchscreen and a 2.36-million-dot electronic viewfinder with a 100% field of view. The top features two machined metal dials that are inspired by the mechanical cameras of decades ago.
Other features include Wi-Fi, 1080p video recording, an integrated microphone jack, focus peaking, and external HDMI monitor compatibility.
The OM-D E-M5 II will be available starting this month in black or silver editions with a price tag of $1,100.