This Rare Nikon 1200mm Lens Setup is Over 3 Feet Long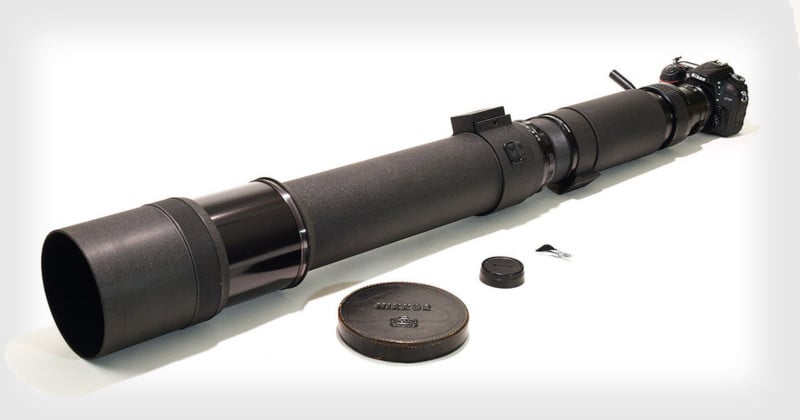 A rare Nikon 1200mm f/11 lens and focusing unit has appeared on eBay. Measuring in at over 3 feet long, this combo delivers one of the longest camera setups you'll ever see.

"I am selling a very beautiful — close to
mint
condition — Nikon 1200mm Nikkor-P.C F11 lens plus the Nikon Focusing Unit AU-1," writes the seller,
nikon_and_wine
. "This Nikon 1200mm lens is in a close to new condition with no shortcomings."
Here's why you don't see this particular lens and focusing unit combo very often: only 359 units of the lens were ever made back in the 1970s, and only 1146 units of the focusing unit were ever made.
While the lens isn't as massive as some of the other rare (and expensive) ultra-telephoto ones we've shared before (e.g. Birns and Sawyer 1000mm f/4.5, Canon 5200mm, Nikon 2000mm f/11, Sigma 200-500mm, Canon 1200mm), it's ridiculously long. When the lens and focusing unit are mounted together on a camera, as in the photo above, the combo measures 39 1/16 inches, or roughly 3 1/4 feet.
With just 5 elements in 5 groups, the lens is unusually simple in its internal construction.
If you're interested in purchasing this rare lens kit for yourself, you can buy it for $5,750 over in the eBay listing while it's still available.