Hasselblad Unveils the Stellar II: A Luxury Item 'Not Intended to Be Judged Against Other Cameras'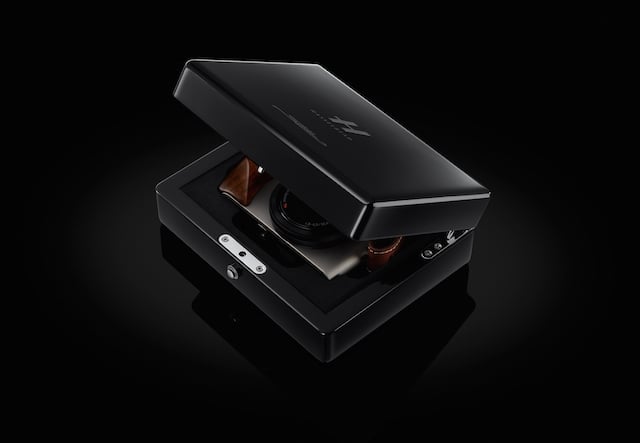 Minutes ago, Hasselblad officially unveiled the Stellar II, another Sony rebrand that will likely draw some ridicule from the photo community — except that Hassy has changed their approach a bit with this camera.
Right in the first line of the press release, they're making one thing clear: this camera is "not intended to be judged against other cameras," but is, "rather, conceived and crafted exclusively for Aficionados, Collectors and Connoisseurs."
As with the first Stellar, which was announced quietly in July of last year, the Stellar II is a Sony RX100 with a luxury makeover. But where the first Stellar was based off of the first RX100, the second is based off of the RX100 II.
As with the last one, this camera is one generation behind Sony's RX100 series; and as with the last one, the main luxury element that Hassy wants you to notice are the luxury grip options.
You can choose from carbon fibre, olive wood, padouk, and walnut:
As they explain in the short press release (emphasis added), the point isn't the specs:
The Hasselblad Stellar II, with a price tag of $2,395 (plus tax), was realized for the rare few that truly appreciate the harmony of artistry, craft and technology.
Translation: if you think it's ridiculous to spend nearly four times the money to buy a luxury version of an RX100 Mark II, this camera probably wasn't made for you.
As Hasselblad CEO Ian Rawcliffe puts it, the camera is made for photographers who want to "have the option of owning the latest technology married with Hasselblad's design vision and heritage." And while readers have argued in the past that cameras like the Stellar harm the company's heritage, at least the company is being straightforward about what this camera is and is not.
To learn more about the Stellar II, head over to the Hasselblad Stellar website by clicking here.