Old Faithful: Studio Portraits of Really Old Dogs
Toronto-based photographer Pete Thorne has been shooting a series of studio portraits of dogs. Not just any dogs, though: Thorne is only accepting subjects that are "really, really old." The project is titled "Old Faithful," and now includes over 50 dogs.

Thorne says that he receives multiple inquiries per day from owners who would like to see their dog included in the series. Oftentimes the dogs will have interesting backstories that shed some light on their lives.
Here are some of the photographs captured so far: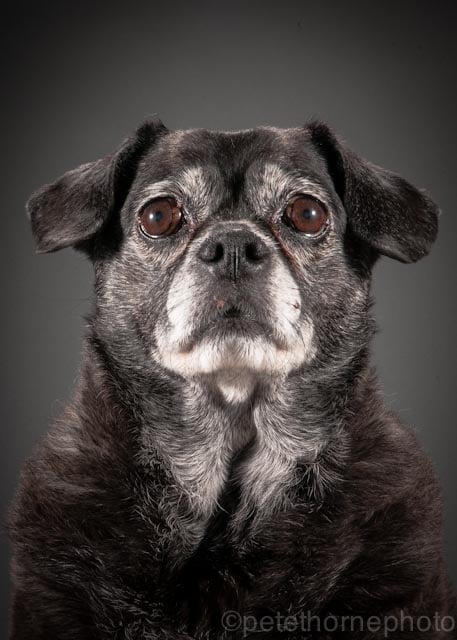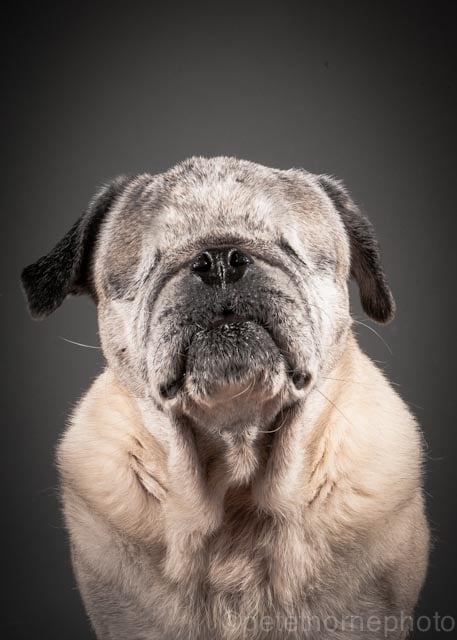 Thorne is hoping to put on a photo show and publish a coffee table book with the photos created for this project. New images are regularly posted to Facebook and Instagram. If you're in the Toronto area and would like to see your old and faithful companion included in the project, you can get in touch with Thorne.
---
Image credits: Photographs by Pete Thorne and used with permission