One Light Tutorial: How Small Adjustments to Light Position Drastically Affects Your Portraits
Whether it's by necessity or personal decision, sometimes we're left shooting an image with only a single-light setup. But just because you only have one light, that doesn't mean you can't toss in some variety and spice up your image appropriately.
Here to highlight that fact is photographer Joel Grimes, who created the above video to show how experimenting with just a single light can produce some impeccable results.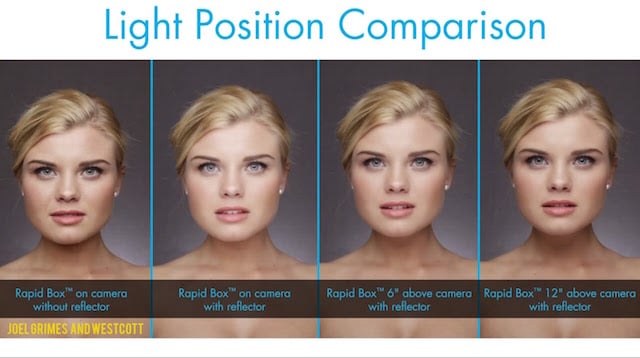 It's worth noting that the video is definitely a bit of a Westcott commercial, but the info shared by Grimes and the examples given are solid knowledge for anyone who's looking to make the most of a single light source… no matter where you bought it from.
By moving the light around, playing with a reflector and experimenting with the setup (remember, be playful), Grimes manages to show how even minute changes in the lighting setup can dramatically alter the subject's facial features.
Give the six-minute video a watch and be prepared to take some notes in preparation for your next one-light shoot.
(via ISO 1200)