Fotodiox Debuts a Full-Metal Replacement E-Mount; No More Wobbly Lenses on Your Sony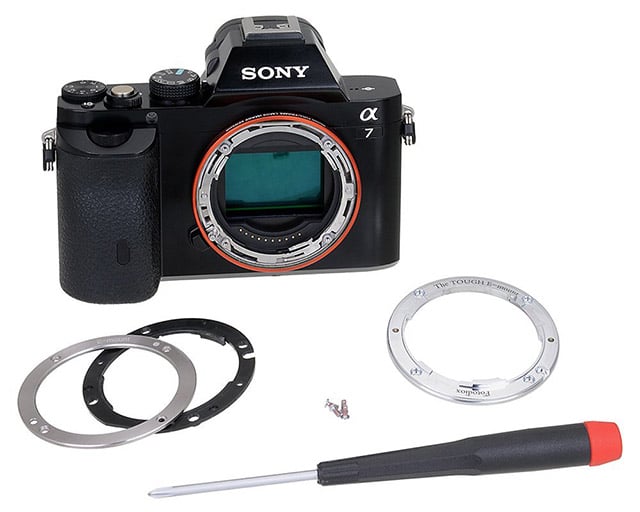 Fotodiox has unveiled a new product that could instill much more confidence in Sony E-mount camera owners. It's a full metal mounting ring called the "TOUGH E-Mount," and it's meant to replace the plastic/metal hybrid ring that comes standard on all E-mount cameras.
While this may seem unnecessary, the component that holds your beloved glass onto the camera body is definitely not the part of your Sony you want failing. This is particularly relevant for Sony a7, a7R and a7S users who are slapping adapters and massive lenses onto their mirrorless full-frame cameras.
Installation is easy. All you need is a small Phillips-head screwdriver and a handful of patience. Screw off the old ring, tack on the TOUGH E-Mount, and you're ready to do everything your original mount could do, plus use the plethora of other products Fotodiox manufactures.
To find out more about the TOUGH E-Mount or pick up your own for $40, head over to Amazon.
(via Mirrorless Rumors)