Photographer Buys and Saws a Broken Canon 50mm f/1.8, Creates a $27 DIY Tilt-Shift Lens
We've shared in the past how a broken lens can be used for "freelensing," or taking tilt-shift-esque photographs.
Photographer and lens hacker Witono Halim did this by buying a broken 50mm f/1.8 online for $25, sawing a piece off, and combining everything into a ugly-yet-functional lens with $2 of duct tape.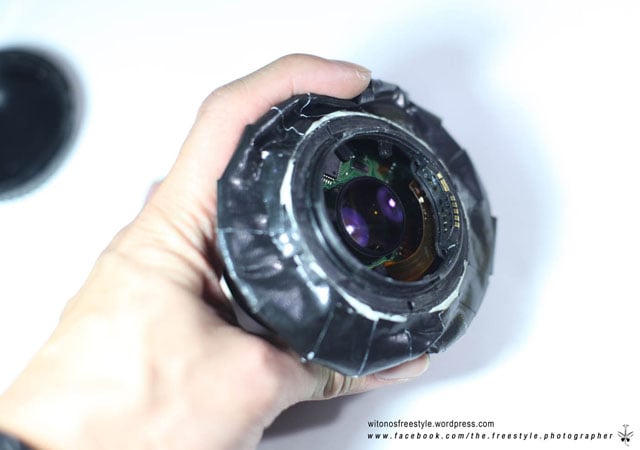 Knowing that the 50mm "thrifty fifty" is often broken by photographers who accidentally drop and split it, Halim posted a message on a photography forum asking if anyone had a busted one for sale. Someone offered to sell him one for $25.
To create his first prototype, Halim used some black duct tape to create a bellows-style connection between the two lens pieces. Here's a video showing the simple build:
Halim says that the cheap $27 DIY lens that resulted actually managed to survive a trip to the Himalayas (the black tipped mountain in the background is Everest):
Here are some sample photographs captured with this DIY tilt-shift lens: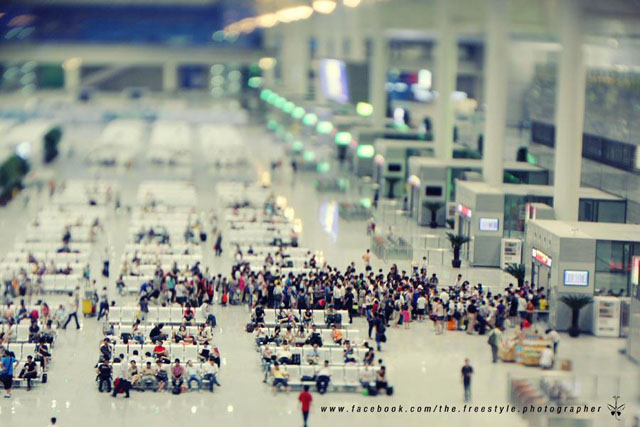 …and here's a video captured showing the kind of footage you can capture with it:
Halim says that he hopes to study the mechanisms at work a little more and may one day attempt a better prototype of this lens.
(via Witono's Freestyle via Bored Panda)
---
Image credits: Photographs and video by Witono Halim