Video Game Artist Uses Inspiration from His Day Job for His Photography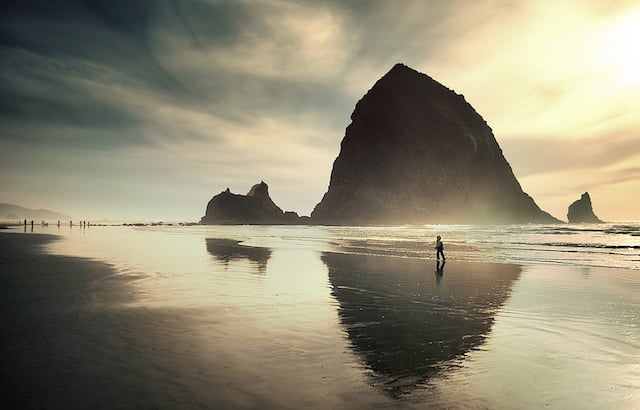 Seattle-based artist Nicolas Bouvier spends most of his days creating concept art for some of the biggest names in the video game world.
But when he's not in the office drawing up something for Halo or Assassin's Creed, he's out with his camera capturing beautiful photos of landscapes and cityscapes filled with people exploring this Earth of ours.
Bouvier picked up his first camera back in the 90's while he was still in school, but it wasn't until 2007 that he started shooting with a passion. Since then he's become a collector of cameras, and currently owns around two dozen, all of which he enjoys experimenting with.
His playground for these tools is the Pacific Northwest, which helps define the aesthetic of his images. Framing the people in his images are often vast seascapes, thick coniferous forests and sprawling mountains that seem to bring the conceptual side of his illustration work to his photography.
Below are just a few of our favorite images from his massive collection:
To see more of his work — and you really should see more of his work — you can head on over to his Flickr profile where you will have roughly 1,100 more photographs to browse through. Just don't expect to get anything done for a while once you start.
(via Colossal)
---
Image credits: Photographs by Nicolas Bouvier and used with permission