Fantastic Vintage Photos of Women at Work During WWII
Rosie the Riveter was more than a cultural World War II icon. To many women at the time, Rosie the Riveter was a person, an idea they aspired to while their husbands, brothers and fathers were overseas, fighting day in and day out.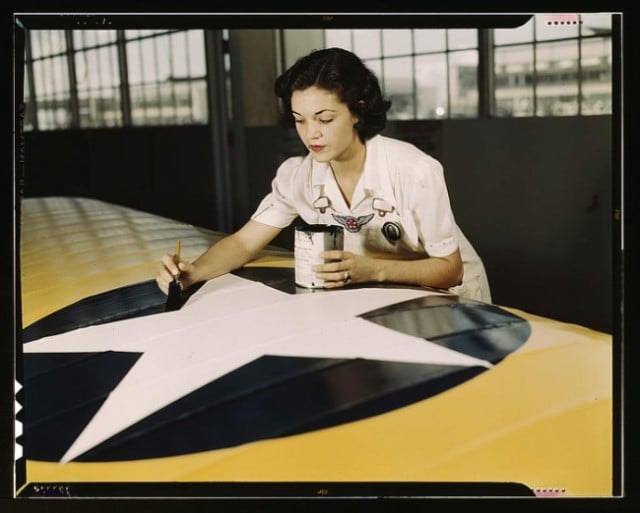 While the men of America were overseas fighting alongside allied forces, women across the nation set to work helping support our troops state-side. From building and painting now-iconic aircraft to producing munitions and supplies, these real-life 'Rosies' kept the US on the top of their game when the world was at war.
In honor of these women of the war, Business News Daily recently compiled a collection of absolutely beautiful photographs from the archives in The Library of Congress. Below are just a few of those images: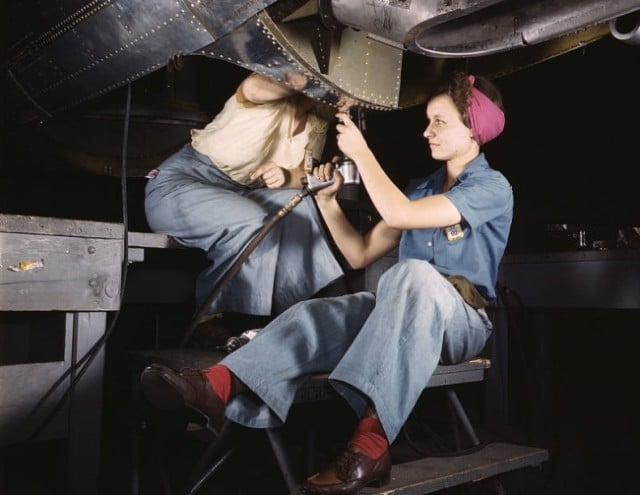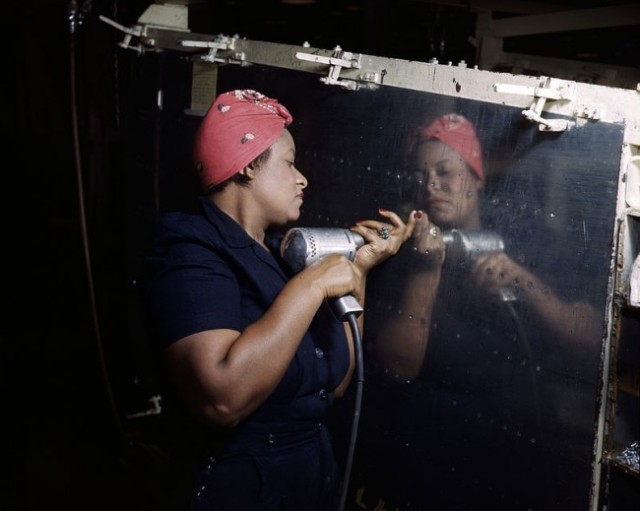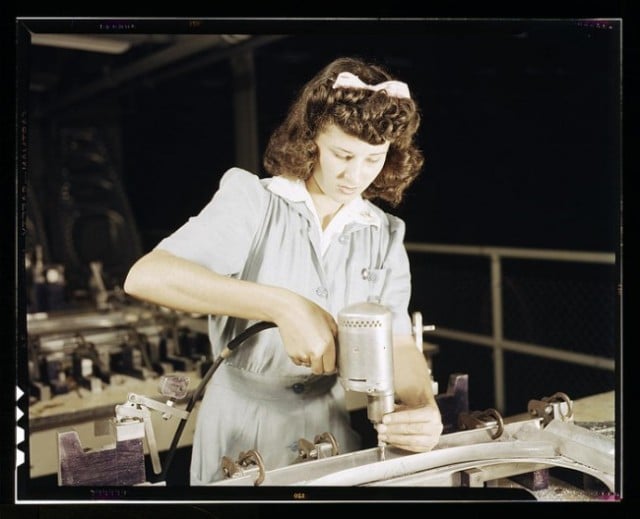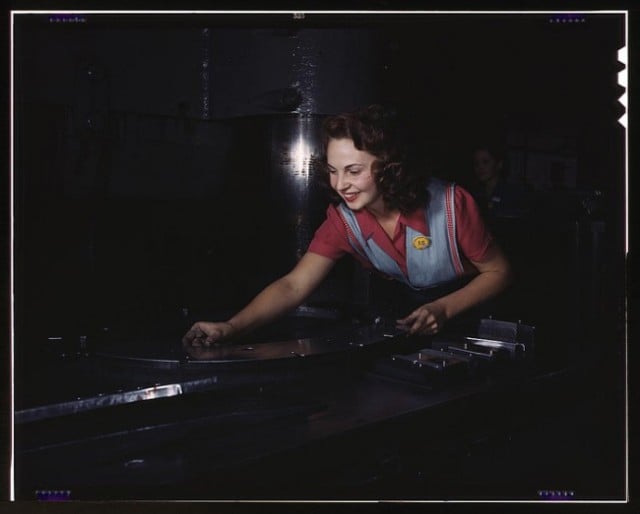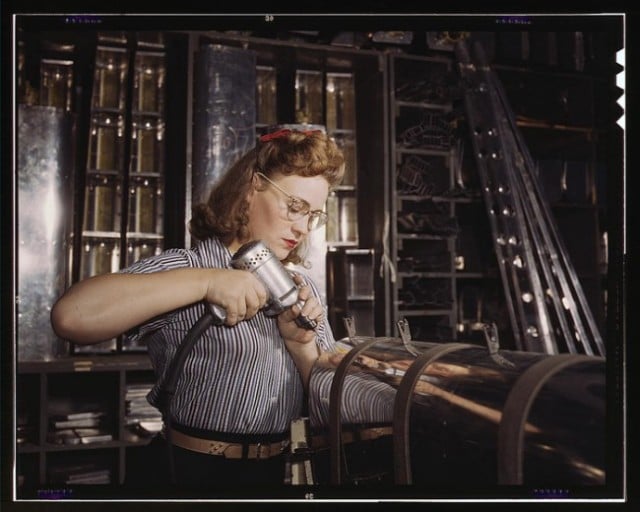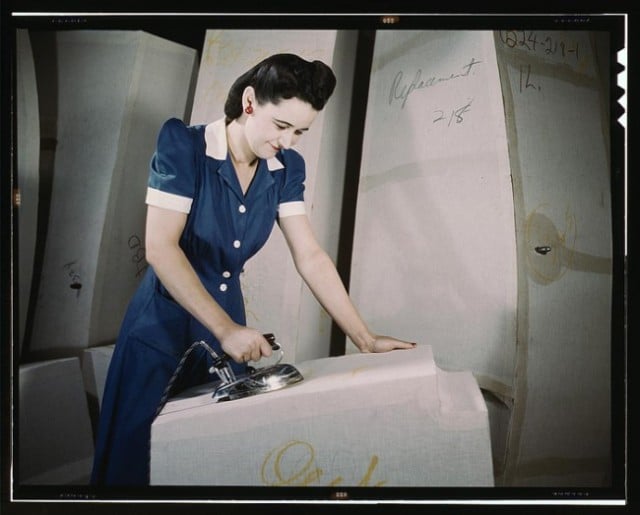 If you'd like to see more images like these, head over the archives of The Library of Congress or visit their 1930s-40s in color album on Flickr.
(via SLR Lounge)
---
Image credits: Photographs courtesy of The Library of Congress