The New USB Standard Will Turn Your Photo Transfers Up to 11, and It's Reversible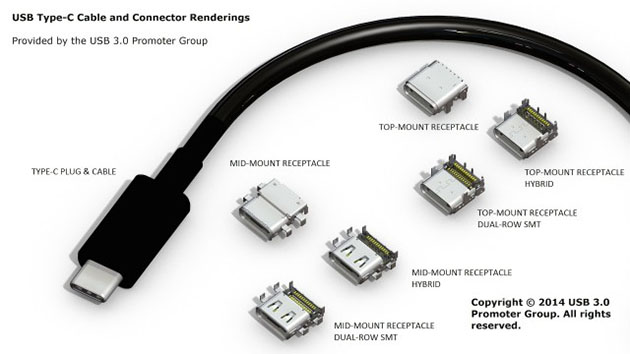 As medium format and full-frame cameras get more affordable and file sizes cross the line from massive to outrageous, any increase in transfer and backup speeds is greatly appreciated. Which is why the new USB Type C standard should have photographers as excited as any other tech nerd out there.
Finalized just a couple of days ago, the USB Type-C Standard is only about the size of micro-USB, but don't let the size fool you because it can carry some serious data.
A version of USB 3.1, it can transfer files at 10Gbps, can carry up to 100 Watts of power (power cable and super fast data transfer in one!) and, the coup de grâce, it's reversible! No more plugging it in the wrong way, as long as you're using the right port, this thing doesn't care how you plug in.
The only downside is that, in order to make it reversible, they had to create a new port; in other words, your current machine won't work with it. But while we wouldn't suggest you hold your breath, chances are good the Type-C 3.1 standard will find its way into laptops very soon.
(via Engadget)