Photomicrographer Captures the Stunning, Jagged Landscapes Inside Gemstones
There is beauty in imperfection. In fact, imperfection might be considered the subject within a subject that photomicrographer Danny Sanchez tirelessly seeks out to create his stunning photography.
Sanchez's main subjects are gemstones, but the colorful, alien 'landscapes' he captures are made up of imperfections called 'inclusions' that actually make a gem less valuable. You might say that one gem merchant's trash is a gem photographer's treasure.
Sanchez travels to gem shows and digs through bins worth of the precious stones to find the ones that, ironically, nobody actually wants. The ones that have "The stuff inside them."
Once he's found the perfect gem, he sets to work putting his eight years of experience to use setting up and capturing his shot… which is, it turns out, extremely challenging because he's working with razor-thin depth of field.
When we caught up with Sanchez to ask him about the photographs, he was kind enough to outline how one of these pictures comes together:
In microscopy there is little to no depth of field. For photomicrography, this presents tremendous difficulty. Luckily, there are some very helpful mechanisms to help with this problem.

Before anything else – lighting, lighting, lighting. Three continuous light sources, each with their own dual fiber optic light pipes, give me 6 finely focused, intensely bright "light guides".
A motorized stepping rig. Macro photographers are familiar with linear focusing rigs – this is just a vertical version that can hold a lot more weight. With this, I move 0.025mm at a time and take a photo until I've covered the depth I'm looking for. That can be up to 150 photos but usually it's around 80. Those of you who like math, 80 photos at 0.025mm steps is 2mm depth of field.
Stacking software. Specialized software that will take these 80+ images and render depth. I use Helicon Focus, but there are several fantastic options.
And that description leaves out the prepping of the gem before the shoot, and the Lightroom/Photoshop work after. Make no mistake, each of these gorgeous shots is a labor of love: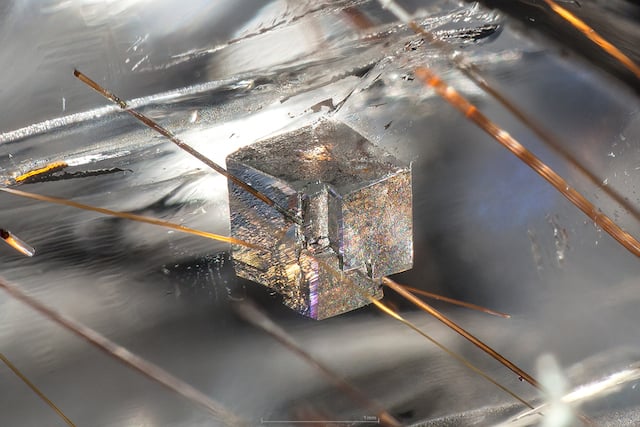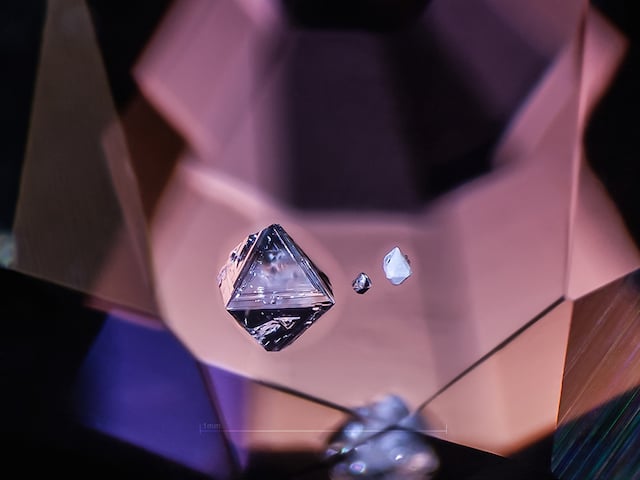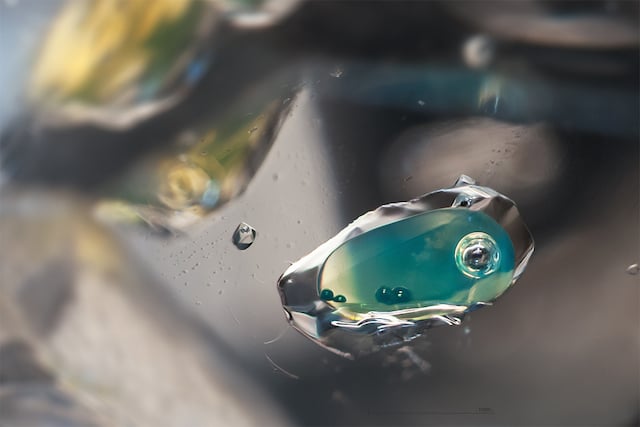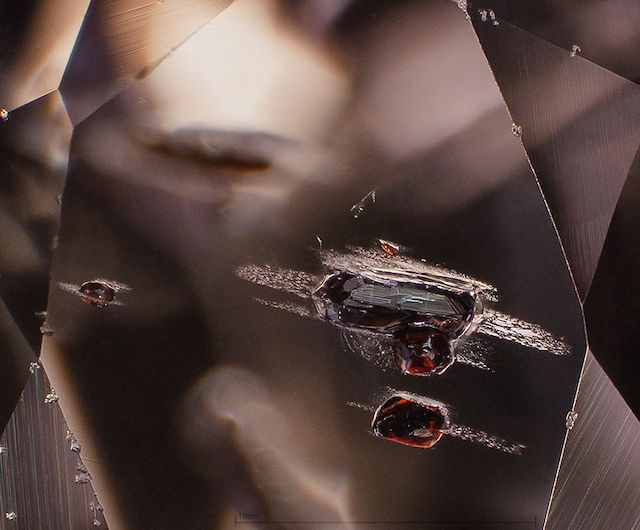 To see more of Sanchez work, or if you'd like to see these shots in higher resolution — as you might imagine, the bigger you get the better with these photos… spectacular details just jump out at you — be sure to visit his website, where you can also buy prints.
---
Image credits: Photographs by Danny Sanchez and used with permission