Pinolga: A Pinhole Medium-Format Holga Look-Alike Made Out of Cardboard
Raymundo Panduro of Pixel Análogo recently created the camera above, which he calls the "Pinolga". It's a realistic pinhole Holga medium format camera made out of cardboard that can take pretty impressive photographs.

Panduro says that his goal with the project was to emulate the legendary plastic Holga camera. His Pinolga is the same size, and lets you capture 12 6×6 photos on a roll of medium format film.
The pinhole's aperture is between f/177 and f/180, and the focal length is roughly 55mm.
Photographs are exposed by sliding open the pinhole with a knobbed wheel on the "lens" of the camera.
The back of the camera opens up for film loading, and a knob on the top allows you to advance the roll:
Here's a self-portrait Panduro captured using the camera in the side mirror of a car:
…and here are some additional sample photographs captured with the Pinolga: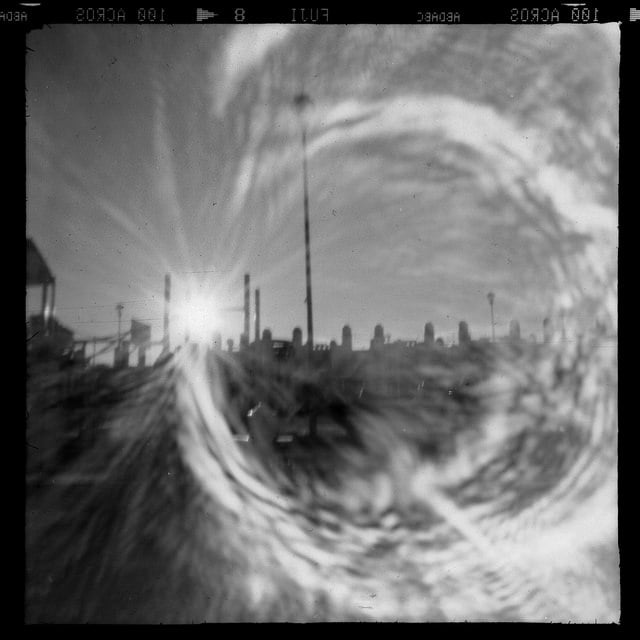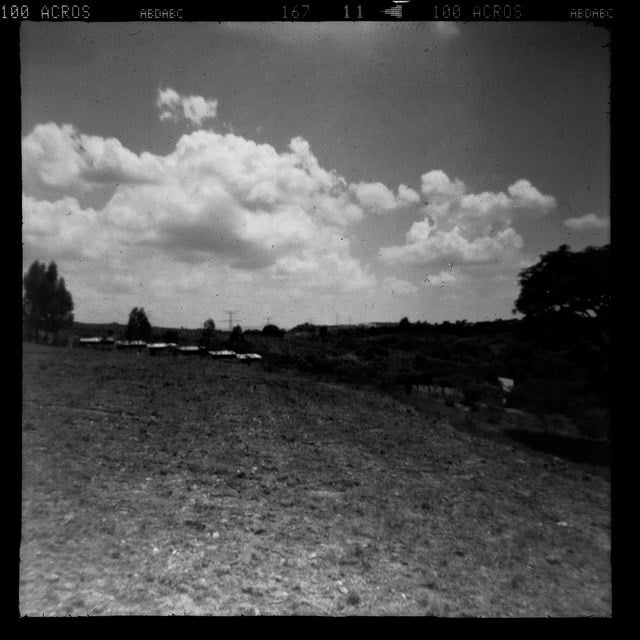 The blurriness of some of the photos is due to Panduro shooting freehand with the pinhole camera.
Panduro is working on making this camera easier to build as part of a pinhole photography project he's working on. No word yet on whether it will be a design or kit available to the general public.