A Medium Format Pinhole Camera Designed to Look Like the Kodak Brownie Hawkeye
The Kodak Brownie line of affordable cameras was first introduced in 1900 and cost $1, bringing photography to the masses and pioneering snapshot photography. Mexican photographer Raymundo Panduro of Tlaquepaque, Jalisco wanted to pay tribute to this iconic camera, so he spent two weeks (in his free time) building a homemade pinhole camera based on a Brownie Hawkeye that he had purchased at a flea market.

Here's a look at the finished camera:
The body of the camera is made entirely out of cardboard.
Film is loaded into the camera by taking the two halves apart. The pinhole in the front was created using a soda can, some blue, black ribbon, and some black paint:
Here are some photographs comparing the camera to Panduro's actual Brownie: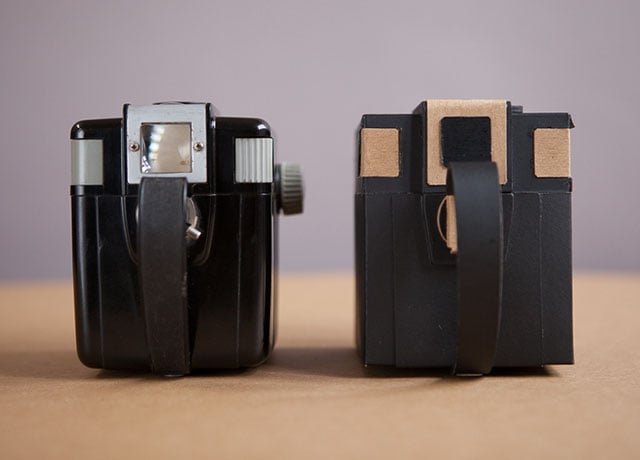 The focal length of the camera is 40mm and the aperture is roughly f/150. Each roll of 120 film produces twelve 6×6 photographs.
After the camera was complete, Panduro loaded it up with some Fujifilm Neopan ISO100 film and took it out for a spin. Here are some initial test shots: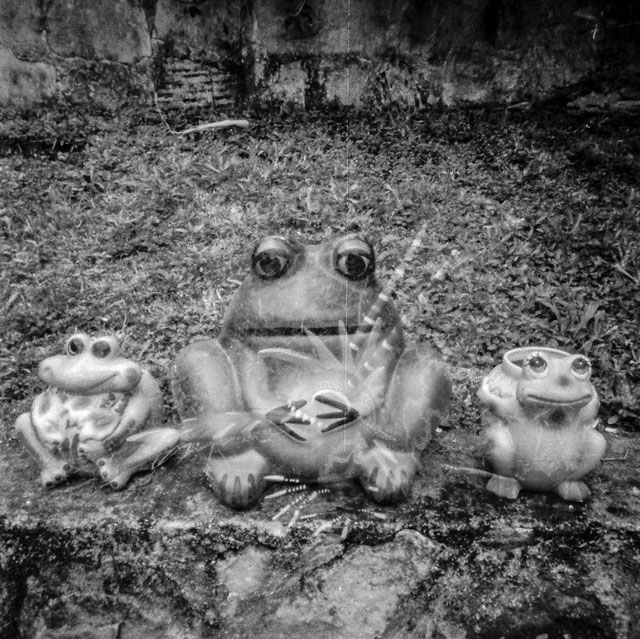 ---
Image credits: Photographs by Raymundo Panduro and used with permission