Leica III Behind Iconic 'Flag Over Reichstag' Photo Going Up for Auction in November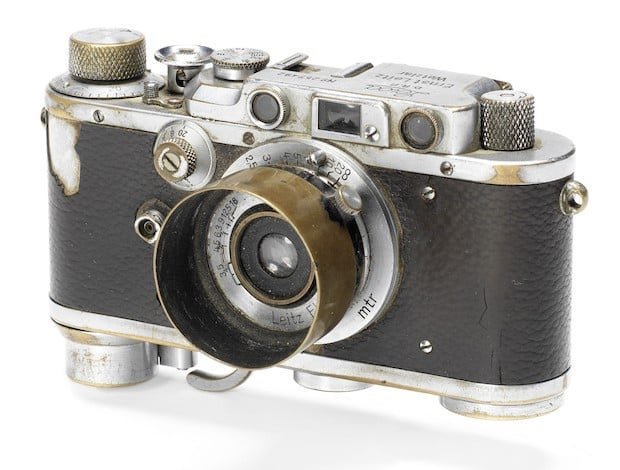 It's a day heavy with beautiful Leica news. First, we shared the photos and story behind this one-of-a-Kind Leica M4 that you can't have, and now we've caught wind of another iconic Leica that is going up for sale (and is probably just as unattainable for most of us).
What makes this Leica (a Leica III, to be exact) special isn't some particular one-of-a-kind design, it's the fact that this is the actual camera used by photographer Yevgeni Khaldei to take his iconic Raising a Flag Over The Reichstag photograph in 1945.
Khaldei, then 28 years old, took the iconic shot in May of 1945 while working for the Soviet news agency TASS. His hope was to create a photo that would be as iconic as the famous Raising the Flag on Iwo Jima image, and so he staged this shot of an actual event a couple of days after Berlin was initially captured.
Now, the Leica III he used to snap the shot is going up on the Bonhams auction block on November 30th in Hong Kong. Joined by an Elmar f/3.5 50mm lens, the iconic piece of camera equipment is expected to fetch somewhere between $390K and $580K USD… which is why you probably can't have this one either.
(via DPReview)
---
Photo credits: All photographs courtesy of Bonhams