Leica Likely Behind Iconic Che Guevara Photo Sells for $20,340
The late Cuban photographer Alberto Korda's Leica camera has been sold at auction for $20,340. What's notable about this camera is that it's very likely the one that captured Korda's iconic portrait of Argentine Marxist revolutionary Che Guevara — a photo titled Guerrillero Heroico.

The auction service Catawiki estimated beforehand that the camera would fetch between $5,620 and $8,990. In the end, bidders pushed the price to over twice that amount.
Korda's camera was being sold by his son Dante Diaz Korda, who included a certificate of authenticity and provenance with the listing.
The auction listing on Catawiki also included two photos of Alberto wearing the camera around his neck:
"This camera was one of the favorite cameras of my father," Dante writes in the auction description. "My father actively used this camera in the fifties and sixties and kept it the rest of his life."
"That's why it's likely that my father took with this camera one of the world's most famous photo's ever made. The iconic image of the freedom fighter Che Guevara."
Here's a closer look at the camera that was sold: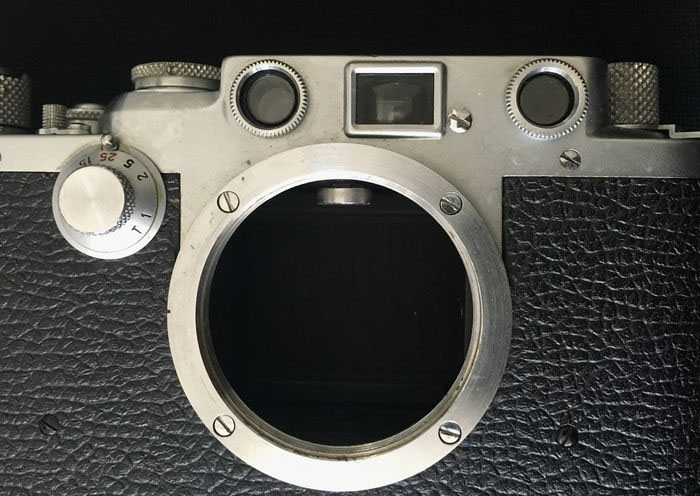 A total of 46 bids were placed for the camera starting at a price of $134. Dante is also selling a number of his father's photos.
(via Catawiki via Leica Rumors)