The Intricate Paint Work on This One-of-a-Kind 'Takahashi' Leica M4 is Magnificent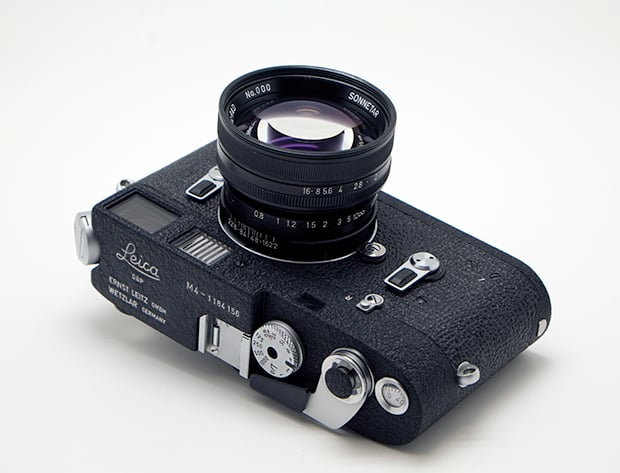 Nothing like a little bit of gear porn to get you through hump day. But don't worry, it's… like… super classy gear porn. All 'hump day' and 'gear porn' word play jokes aside, this gorgeous one-of-a-kind Leica M4 is truly a work of art… and you can't have it.
Spotted by Japan Camera Hunter Bellamy Hunt at a camera fair in Tokyo, most people were passing right by this beauty without a second look. Relegated to the back of the display case and hidden away in an unassuming box, the camera was shown specially to Hunt because "they said I would be someone that truly appreciated it for what it is."
And appreciate it he did. What you see here is a 'Takahashi Leica," altered by master painter Takahashi in the Kesshō tosō style. We'll let Hunt explain this unique style:
This is a completely one of a kind Leica M4. With a totally custom covering that you are never going to see on another camera […]

Kesshō tosō is the style of painting that is used. Most commonly it is known as stone fleck paint or crystalline coating, but that would not really be an accurate description of this piece as the paint work is so detailed that this camera is known as a 'jewelleryware coating' in Japan.
According to the folks running the stall, this camera is the last one Takahashi painted before retiring. Described by Hunt as "like velvet sandpaper," he says the coating really has to be seen to be believed.
Except that you can't see it, because when we got in touch with Hunt for permission to share this story and the photos of the camera, he told us that, "the camera sold about 15 minutes after I wrote the article up," lamenting that he kind of wished he had kept it for himself.
So, for now, you'll just have to admire this gorgeous piece of artwork from afar, and wonder at what exactly "velvet sandpaper" feels like.
(via Japan Camera Hunter)
---
Image credits: Photographs by Bellamy Hunt and used with permission