Talented Artist Combines Photography and Illustration to Capture 'The Sketch of a Life'
Paris-based artist Sébastien Del Grosso combines his talents as an illustrator and photographer to create incredibly creative self-portraits. Taking on an almost cartoon-like aesthetic, the series is titled "L'esquisse d'une vie," translating to "The Sketch of a Life."
As you can see from the image below, creating one of these images takes several steps and requires that Del Grosso ply his skills in several artistic arenas. What's left when all is said and done is a unique hybrid between photography, sketching, and digital art:
But this series is about more than just creating interesting self-portraits — something that, admittedly, he does better than many other skilled artists we've seen and featured — it draws from Del Grosso's own life.
"I wanted to illustrate the main stages of my life," he writes on his Behance. "Like my sketches had given birth to reality." He begins this adventure with self-portraits, but promises to expand the series in the future to include much more: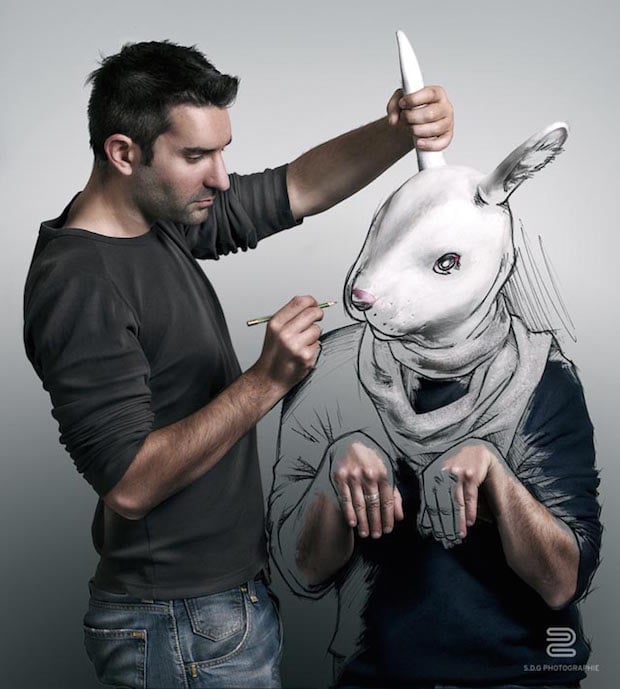 To keep up with Grosso and his work, you can head on over to his Behance page or give him a follow on Facebook or Flickr.
(via The Laughing Squid)
---
Image credits: Photographs by Sébastien Del Grosso and used in accordance with Creative Commons license.