Sony Patent Shows Off Its Take on a Light Field Camera, Solves the Low-Res Problem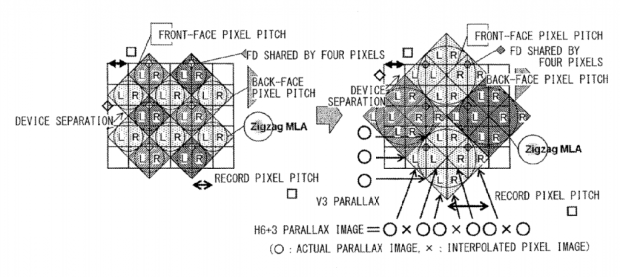 The light field photography market may soon get a little more crowded and competitive according to an exciting Sony patent that promises to not simply copy, but improve upon the technology made famous by Lytro.
Detailed in United States Patent Application US20140071244, Sony's first foray into the realm of light field photography doesn't just replicated the technology in other light field cameras, it solves one of the largest pitfalls of the technology — the inherit low-resolution of light field cameras.
According to Sony, their setup is "a camera system that [has] no useless pixel arrangement and [is] capable of suppressing decrease in resolution which may be caused by adopting stereo function."
All in all, much of the tech inside of the sensor is still unknown (a fairly common feature of patents…). But it's interesting to see that a major camera company is thinking of taking the leap into true light field photography… Who's next?
(via sonyalpharumors)