Bob Boyd's Beautiful Photographs of NYC Will Draw You in and Keep You Scrolling
Sometimes, you want to take a break from all the gimmicky photography out there — the expertly manipulated surreal self-portraits, interesting twists on old concepts and fun forced perspective photo sets — and browse through some modern-day photography that is just plain good.
This is photography that rests, not upon heavy processing or viral potential, but great composition and a profound understanding of light. I reached that point recently, and it was Bob Boyd's photography that I found myself scrolling through.
Boyd is, by his own description, "a mastering engineer with a photography habit." And while we can't vouch for his mastering capabilities, we are definitely impressed by his ability to captivate us with his photography.
Recently, Boyd took a trip to New York City with his wife and four boys, aged 11-17. It was the photographs from this trip that we stumbled across, and against all odds (NYC is, after all, one of the most photographed places on earth) we couldn't stop scrolling.
As mentioned above, this is just plain good photography. But don't take our word for it, see for yourself: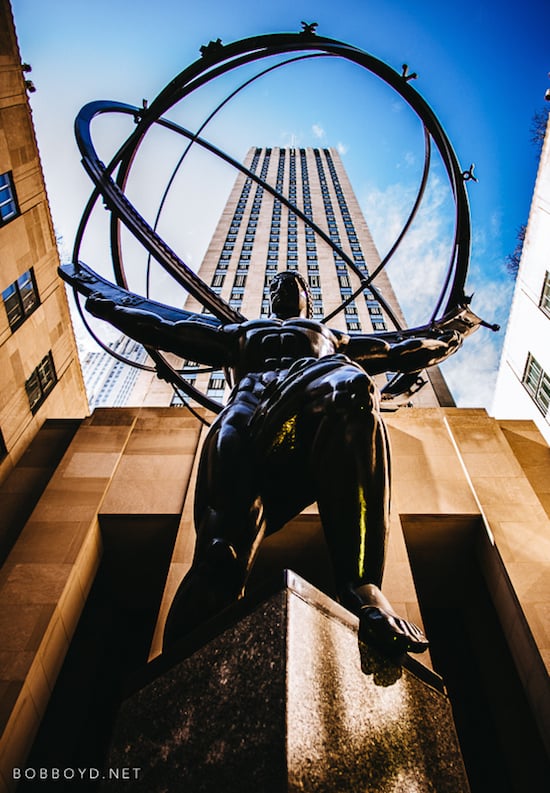 All of the pictures were taken with a Leica M and either a 21, 35, 50, or 90mm lens. It's a travel kit that Boyd told us he's been building up for about 5 years, and he loves it.
"I love the Leica M for personal work because it allows me to carry a small bag and have a very flexible, high quality full frame system," he told us over email. "Just the exercise of shooting manual rangefinder makes you slow down and be more considerate, more deliberate. The images I shoot with it tend to have a different feel than what I shoot with an SLR."
To see more of the photographs he captured while in New York City, head over to his SmugMug album by clicking here, or visit his photography website here. You can also follow him on Twitter or Facebook.
(via Steve Huff Photo)