Photographer Explores NYC's Forgotten North Brother Island with a 4×5 Camera
It's a part of New York City that few have ever seen or will ever see. Called North Brother Island, this piece of land sits in the East River, housing a piece of NYC history that has been decaying ever-so-slowly for the past five decades or so: a hospital once used to house quarantined patients from the general population of NYC.
While usually off-limits to the general population, photographer Christopher Payne was granted access to explore the island. And so, 4×5 camera in tow, he document the decaying remnants of this medical facility and the island that has reclaimed it for his new book, North Brother Island: The Last Unknown Place in New York City.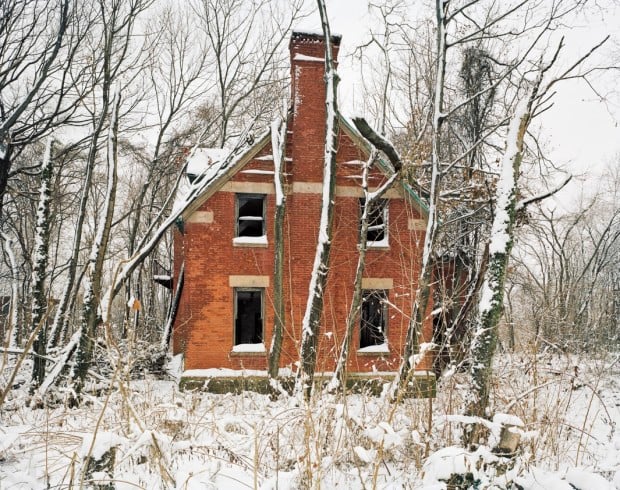 Opened originally in 1885, the Riverside Hospital was first used to house smallpox patients before eventually turning into a generalized quarantine facility that housing everyone from World War II vets to heroin addicts.
But, despite its past, Payne tells Slate that, "It was very hard for me to find the artifacts I expected to find," he told the website. "They really just didn't exist. Most of the time you're looking at the shell of a building, and it's so far gone you can't even tell what it was used for."
As he spent more time trying to capture the building, Payne eventually decided to focus more on the landscapes that surrounded them. "One thing that struck me was seeing how much nature had reclaimed the island," he told Slate. "If you go there and don't have any idea what the place used to be, you'd assume that's how it always was, but if you look at the historical photos, you'll see this campus with manicured streets and lawns. Now it's a forest."
Below are more images from the collection, all of which can be found in North Brother Island: The Last Unknown Place in New York City, which you can purchase on Amazon for $30.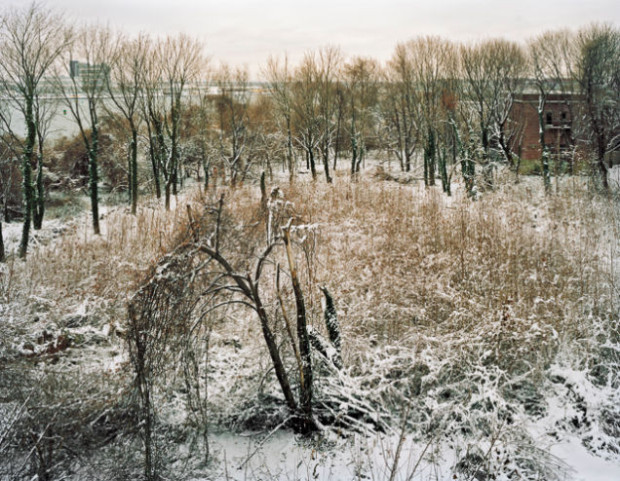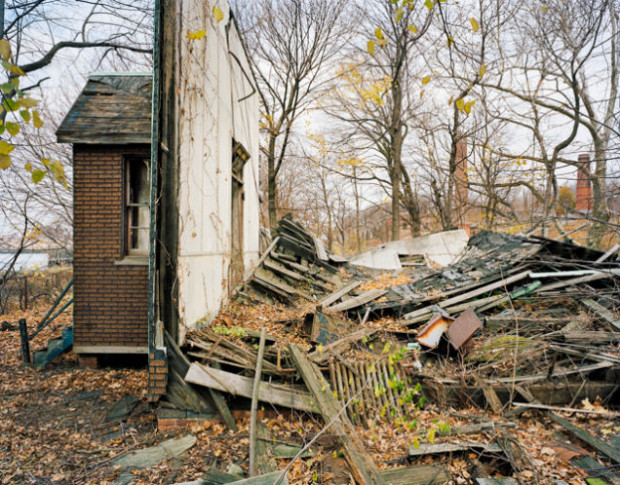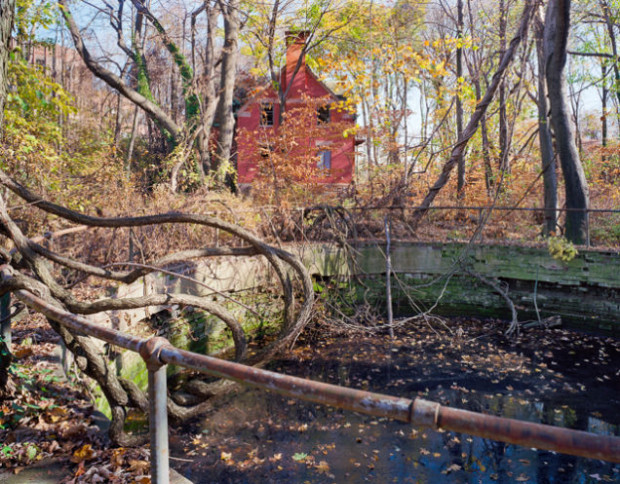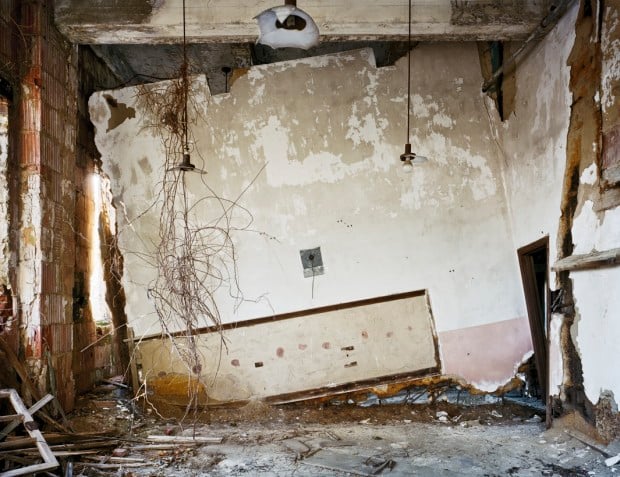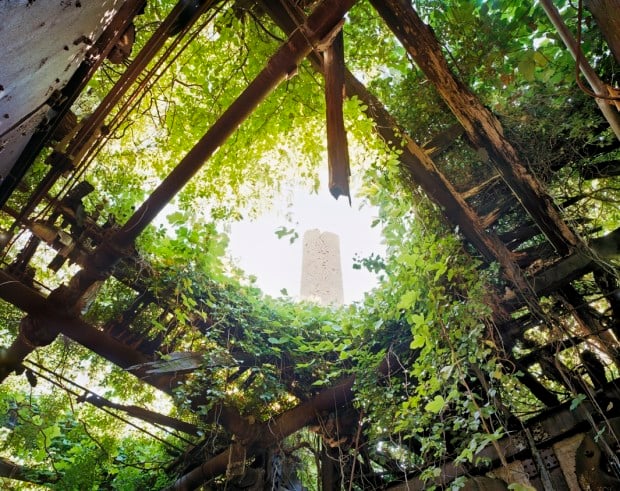 Let us know what you think of the series and this unknown island in the comments down below, and if you want to see more, be sure to pick up the book and give Payne's website a visit by clicking here.
(via Slate)
---
Image credits: Photographs by Christopher Payne and used with permission