Capturing Both Night and Day in a Single Photograph
Photographer Stephen Wilkes has become well-known for his project titled "Day to Night," which features single images of various locations that capture the passing of a day. CBS News recently caught up with Wilkes and aired the feature above. In it, the photographer talks about how the project began and walks through how the composite images are shot and created.

Wilkes shoots his photos using a 4×5 large-format camera from 40-50 feet above the ground in a Condor bucket truck. He spends 15 hours up in the air — without any bathroom breaks, we might add — shooting around 1,400 individual photographs throughout that time. His eyes constantly scan the area, looking for the changing light and for interesting characters who enter the scene.
After capturing his pile of photos, he spends a whopping 4 months post-processing them and combining them into a single photograph.
Here's a selection of his finished works, shared with his permission: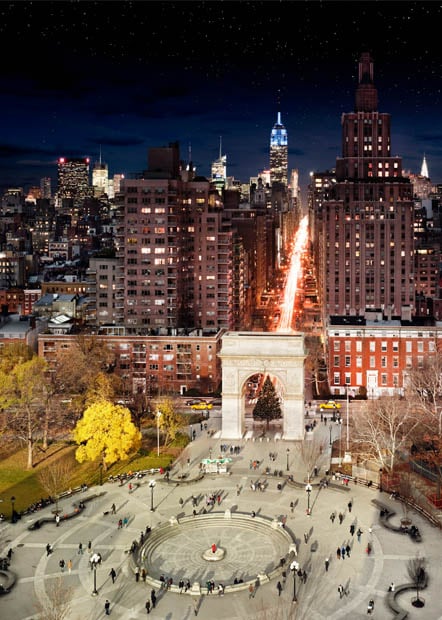 You can find more photos from his project over on Wilkes's website.
---
Image credits: Photographs by Stephen Wilkes and used with permission