Canon's 7D Mark II Reportedly Delayed Due to Dual-Pixel Sensor Manufacturing Issues
Released back in September of 2009, the Canon 7D is long overdue for a much-anticipated refresh. The problem is, up until just recently various sources have published conflicting reports that seem to get us no closer to knowing what this camera will actually look like.
However, yesterday, Northlight Images reported some interesting news that seems to make sense and go along with some of the more plausible rumors about the impending camera.
The Northlight Images report claims that the Canon 7D Mark II will feature a higher end version of the dual pixel sensor Canon used in the 70D. A slightly less powerful version of the tech is also rumored to appear in the 700D (Rebel T5i) and 100D (Rebel SL1) replacements.
However, it seems some manufacturing issues with the dual pixel design of the 70D sensor has delayed production of the 7D Mark II and other successors, forcing Canon to push back release dates until late summer or possibly even early fall.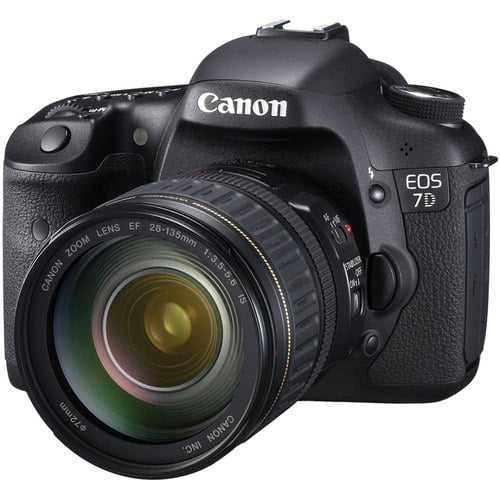 Beyond the new sensor technology in the camera, the below specs are just some of what has been rumored to make an appearance in the 7D successor, although there are a few conflicting reports:
20MP APS-C Sensor
ISO 100-12800 (expandable to 25600)
1/8000 – 30s, Bulb, X=1/250
150,000 shutter life
Silent shutter mode, similar to 5DMIII
19-point phase autofocus
8fps
15 Raw / 126 JPEG Buffer
3.0″ 1040k LCD, touch screen
Optional WiFi
Magnesium Alloy body
Battery capacity 850 shots
148.2 x 110.7 x 73.5 mm
Weight 910g
Ultimately, much of this is up in the air still, with nothing considered confirmed until Canon decides to make an announcement itself, but the rumored specs seem to be fairly logical considering what Canon has put out in the past.
Here's to hoping the 7D Mark II makes a nice impact upon release. In the meantime, we'll be sure to keep you up to date when/if any official news comes down the pipeline.
(via The Phoblographer)