Walkthrough: How to Create a DIY Studio On a Budget
In a perfect world, we'd all have the studio of our dreams, and it would be filled with all of the best of gear. Unfortunately, we don't live in such a world, and more often than not we're constrained by a (sometimes very tight) budget.
Here to help overcome that challenge is Jay P. Morgan of The Slanted Lens, who has put together a video that shows just how easy it can be to build a very viable studio out of fairly cheap materials/products in a spare bedroom.
The video starts by showing you how to set up a backdrop holder using nothing but simple parts from your local hardware store, followed by how to build a homemade softbox using household items.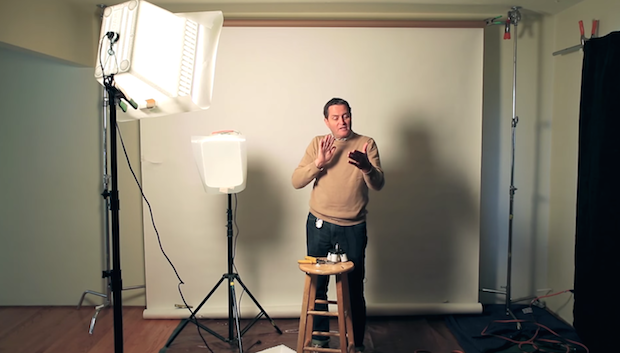 Towards the end, Morgan does make sure to note that while the options given in this video will make do, they should by no means be taken as long-term solutions. As your skill and income from photography both increase, he encourages you to invest in proper gear. Not only will this give your operation a more professional appearance, but better equipment means more durable and, above all, safer equipment.
That being said, until that time comes this twenty-minute video will help you set up a usable DIY studio and save a bundle in the process.
(via Picture Connect)