The Sony A7s Gets Taken for a Spin at ISO 409,600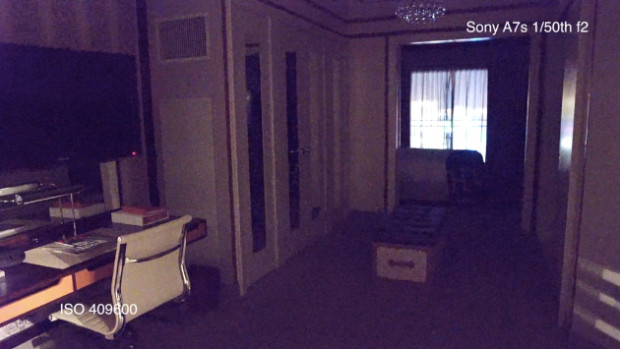 Sony announced the full-frame mirrorless A7s earlier this week. And while its 4K video capability was arguably the most touted feature, we were more intrigued by the 12-megapixel sensor that tops out at a ridiculous ISO of 409,600 … almost half a million ISO … in a mirrorless camera.
So, how does footage (and therefore images) look at 409,600 on the A7s? Well, Sony commissioned Den Lennie to show it off.
Using footage captured while at NAB, Lennie takes the A7s through its ISO paces from 6400 ISO all the way up to night-becomes-day 409,600 ISO within a single clip.
As the screenshots above show, the difference 403,200 ISO makes is at the very least jaw-loosening if not dropping, even though it does naturally come with a good bit of noise as a side-effect. At the peak ISO of 409,600 the footage is far from usable for any sort of production work, but it's still impressive and by no means useless.
Head on over to F-Stop Academy to see the video and be amazed.
(via F-Stop Academy via Engadget)
---
Author's Note: Just as a heads-up, the link to his blog post and accompanying video seem to be down. It's likely due to high traffic, so over time it should clear up a bit.