First Sigma 50mm Art Lens Review Claims Nikon and Canon Aren't On the Same Level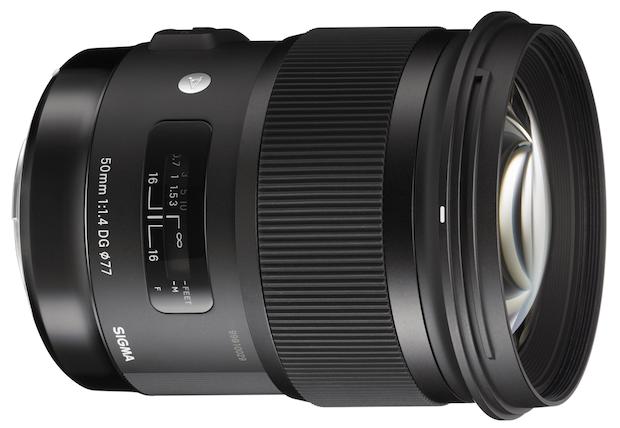 When Sigma announced their 50m f/1.4 DG HSM Art lens, they included some extremely dramatic statements. Not only did they say that they wanted to beat out Canon and Nikon, they intended to blow them out of the water, stating that they were aiming to make the lens as good, if not better, than the $4,000 Zeiss 55mm f/1.4 Otus Distagon T*.
Last month we shared a somewhat shady review of the lens, which came with plenty of skepticism, so today we're sharing with you a review from a much more reputable source, SLR Gear.
SLR Gear got their hands on the first of these beauties to hit US shores and have confirmed both what the initial test shared, as well as what Sigma stated at CES — namely, that this lens is an absolute optical beast. Here's a snippet from SLR Gear's conclusion:
The Sigma 50mm f/1.4 Art is the most exciting lens we're likely to review this year. All competing lenses from Canon and Nikon fell short when compared to the resolving power of the 50mm Art. We haven't (yet) tested the very best from Zeiss, but we are confident Sigma will trounce it in one key area: price. […] Put simply: it trounces any similar model available for less than $4,000. If it comes in significantly cheaper than the best of Canon and Nikon, Sigma will have made a friend of every full-frame shooter in the land.
The only question left is how much the 50mm Art lens will set buyers back. SLR Gear says it's likely to come in at under $1,700, which is around the price range of both Nikon and Canon's best 50mm options. But, with the Sigma outperforming both of those options across the board, the overall value/dollar is substantially better.
The price and availability info is expected to drop this month, and we'll be sure to share it with you just as soon as it's official. In the meantime, prepare your wallets for a hit and head on over to SLR Gear to read the detailed, glowing review for yourself.
(via Imaging Resource)