Classic 35mm Cameras Made to Look Even More Retro with Wood Paneling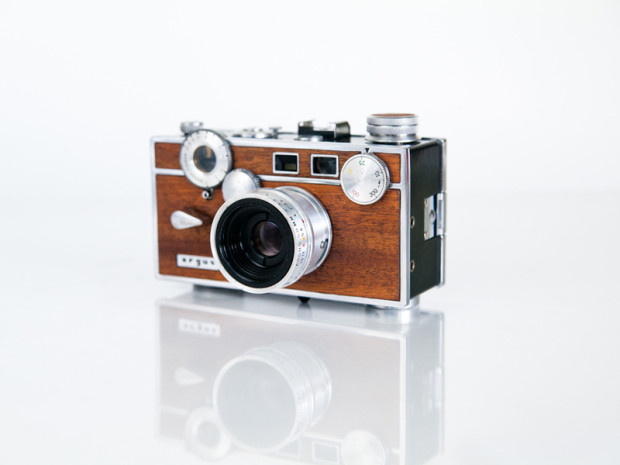 It's no secret retro and vintage cameras have made a come back in the last few years. But, this is getting a bit meta, isn't it?
In an attempt to make retro cameras look even more retro, camera accessories manufacturer Anchors and Anvils is fitting some of the 35mm film shooters they refurbish with wood paneling.
Their refurbishing efforts include disassembling the camera, cleaning it, oiling it, recalibrating it and, lastly, giving it a bit of an aesthetic facelift. This last part most recently involves applying Mahogany paneling to the outside.
As of right now, most of the cameras are sold out, but they ensure prospective buyers that more are just around the corner. From the 50s and 60s come refurbished cameras such as the Yashica Electro 35 with a 45mm F1.7 lens, the Argus C3 with a 50mm F3.5, and plenty more for you to check out.
Plus, if you don't see the camera you want in their store, or you want your own camera modified with wood paneling, the company does do custom orders just so long as you have (or can find) the camera.
Of course, these aren't going to come in cheap. Ranging from $300-$750, these beauties that would make Ron Burgundy proud are aimed squarely at the luxury end of the spectrum. Then again, if you're looking for a wood-paneled camera, luxury is probably what you're after.
There's no doubt these are beautiful in their own, wood-paneled station wagon way. But, as with all things even semi-luxury, wood-paneled cameras are going to have at least a few people asking "why?" What do you think?
(via Wired)
---
Image credits: Product photos from Anchor and Anvils' website