Beautiful Underwater Panoramas are Being Used to Help Scientists Save Coral Reefs
Stunning, breathtaking, gorgeous, take your pick, any number of adjectives would work to describe the world's coral reefs. But, sadly, another word would work as well: disappearing.
As a combination of climate change, overfishing and pollution is slowly destroying the reefs, one project is using panoramic imagery to catalog what's happening and help the scientific community come together to solve this problem before there aren't any reefs left to save.
The project is called the Catlin Global Reef Record, and it was launched last month by the Catlin Seaview Survey. Here's a quick intro explaining what exactly the Global Reef Record hopes to do:
Using their special underwater rig, the Global Reef Record is tasked with cataloging the world's reefs in 360° panorama. All of the images and videos they put together are freely available to anybody that comes by and visits the website, and the hope is that everybody will see this and push policy makers and environmental organizations alike to do something to save the reefs.
The record is not just for scientists. It is for everyone, from policymakers to the general public. For the first time in history, ocean change will be made plainly visible for all to see — we are working with partners to ensure that the images in the record are revealed to as many people in the world as possible.
And that's gonna be a lot of images too. According to Co.Exist, by the end of 2014, the Record will have photographed approximately 300 coral reefs. Here are just a few of the photos they've taken thus far: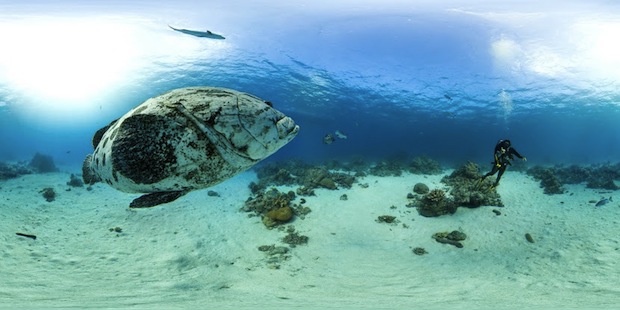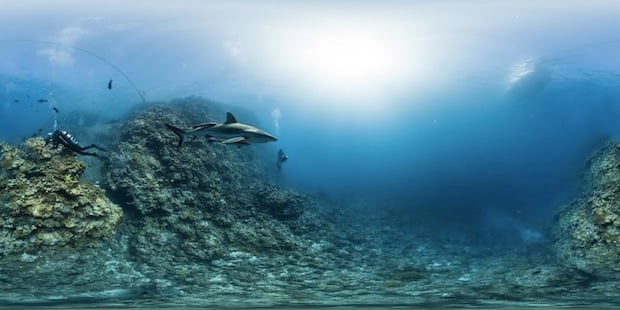 You can see a lot more beautiful (and perhaps sad) imagery by visiting the Record's website here. All of the photographs they've taken can be searched by looking at either the Maps or Data sections of the website.
Additionally, if you'd just like to look through some interactive 360° panoramas without having to go through the process of selecting a reef, head over to the Catlin Seaview Survey's Google+, where you'll find a selection of gorgeous photospheres to browse through.
(via Co.Exist)
---
Image credits: Photographs by the Catlin Seaview Survey