Powerful New In-Browser Photo Editing Tools Added to Google+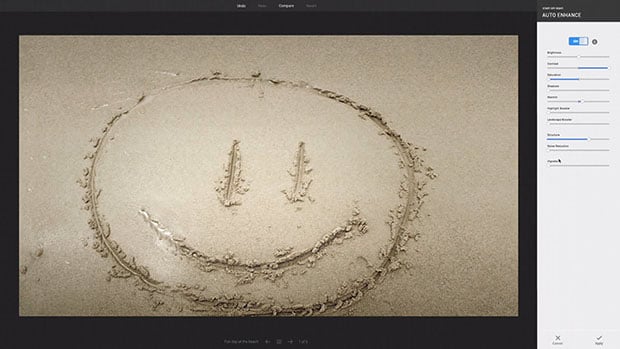 Snapseed's team has been hard at work since their company was acquired by Google last September. They've already put new photo filters in the Google+ app and some auto-enhance tools in Google+, and now they're working on something even grander: turning Google+ into a full-fledged, browser-based photo editing tool.

Googler (and photographer) Josh Haftel shared the news of the new tools yesterday through his Google+ page. He states that all of the new tools are based on the power of Snapseed, and are available through the Chrome browser.
In addition to Auto Enhance, you can now use sliders to customize and fine tune the look of those enhancements. Don't want to apply a certain change to the entire photograph? Selective adjustment lets you choose which parts of the image to adjust. Changes are also non-destructive, so you can revert your photo to the original at any time.
New filters have been added to give your pictures fresh looks, and frames can be applied after you're done for a different kind of presentation.
Here's a short video that introduces the new photo editing tools:
You can start using these new tools right away. Simply open up one of your Google+ photographs in Chrome and click "Edit" in the lightbox. Don't see the tools yet? The Google+ team says that this update will be rolled out gradually, so they should appear in your account in the very near future.
(via The Verge)