Leaked Photographs Purportedly Reveal Camera-Centric Nokia 'EOS' Phone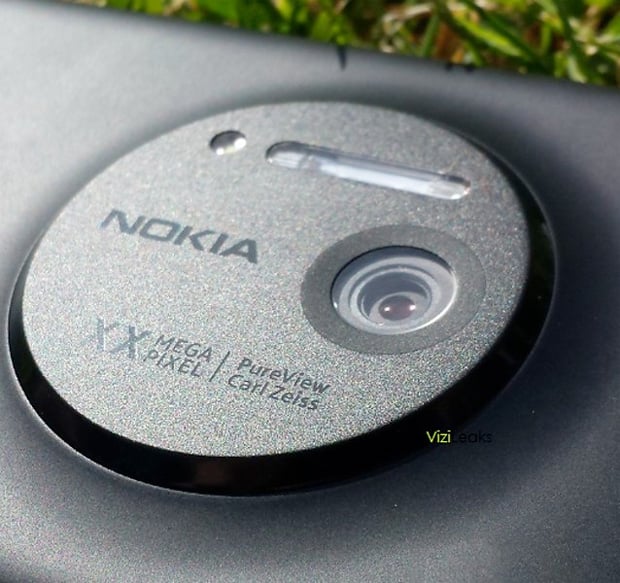 Leaked images from GSM Arena and a Twitter user of what could very well be Nokia's next flagship mobile phone reveal yet another camera-centric device with a high-capacity sensor.
That device, the Nokia EOS, is purportedly sporting a PureView image sensor, xenon flash unit, and Carl Zeiss optics.

It's not the first, either. Nokia has already released their 808 PureView device with a 41-megapixel sensor, perhaps making these go-to devices for the picture-obsession consumer.
The camera module, which is the prime reason for the rather large bulge on the rear of the unit, is rumored to snap 41-megapixel imagery. Some might find the bulge to be ugly or unwieldy.
It is, however, important to remember that taking such high-resolution pictures requires a large sensor, which translates to an overall larger camera module. According to CNET, it is estimated that "you could fit at least eight 8-megapixel [traditional camera] modules into the PureView's 41-megapixel camera module."
That's a line no other mobile phone manufacturer has been able to cross to date. By comparison, Apple's iPhone 5 is capable of shooting 8-megapixel pictures.
It's certainly a milestone when it comes to mobile phone cameras, but of course, the leaked images shouldn't be taken as the real deal until Finland-based Nokia drops the official word on the device. Until then, the 808 retains its crown as Nokia's high-megapixel beast.