Beware of Weak Docks When Shooting a Wedding Party Over Water
If you're ever photographing a group of people on a dock or pier, be sure the structure can support the full weight of your subjects. The video above shows what happened to newlyweds Frank and Tricia Fearon and their 29-member wedding party a couple of weekends ago after they decided to pose on a dock for a photo.

After the sharply and beautifully dressed men and women filed onto the narrow dock on Georgia's Lake Lanier, the dock tipped over and spilled everyone into the water. The result was many soaked suits, dresses, hairdos, and phones.
Redditor jcliff219 was in attendance and snapped before-and-after photos of the incident: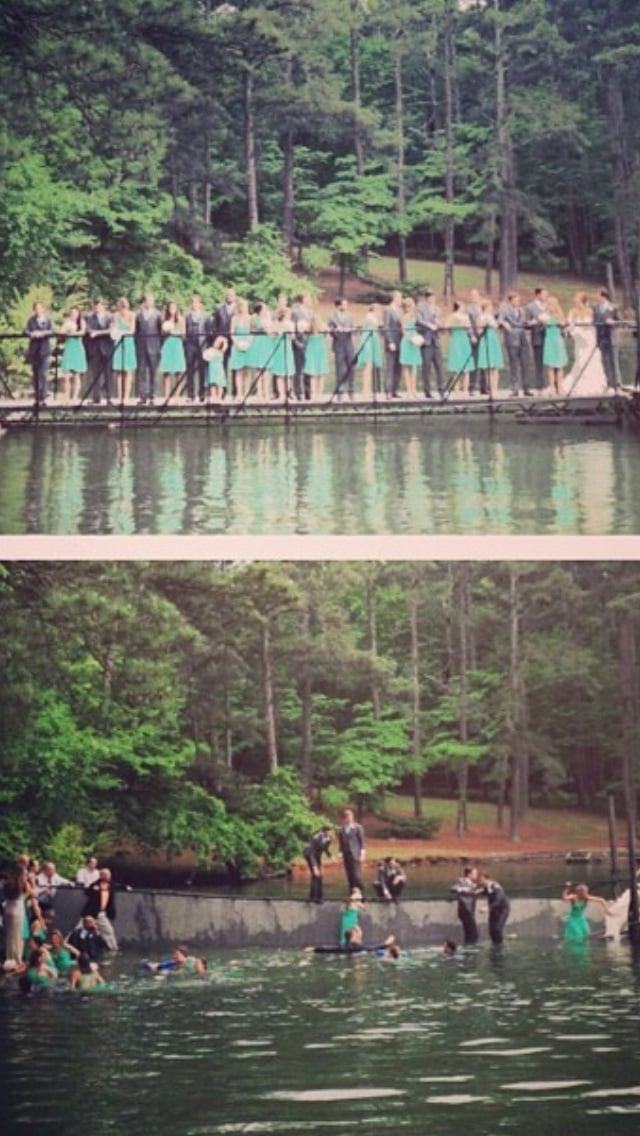 Luckily, the mood at the wedding wasn't dampened by the photo shoot fail; Tricia tells Yahoo that the rest of the wedding went quite smoothly:
This was not a ruined wedding. A million people came up to us and said this was the best wedding they'd ever been to. It was a blast. We had a lot of fun.
Weak docks fail on wedding parties during photo shoots a lot more often than you might think. A quick search on YouTube brings up a number of other videos in which the same thing occurred:
Protip: Always be aware of surroundings, both for your subjects/clients and for yourself.
(via Yahoo via Resource Mag)