Drive-By Shooting Photos of Pedestrians Using a Passenger Seat Studio Rig
Los Angeles-based photographer Johnny Tergo project "Passenger Side Window" is all about the art of the drive by shooting. The series was captured using a complicated camera rig Tergo built into the passenger seat of his Chevy Silverado.

In building the rig, his goal was to bring a studio-lit aesthetic to candid photos of pedestrians, captured from the perspective of someone sitting in a passenger seat.
The rig consists of a Canon 1D Mark IV, a Canon 16-35mm f/2.8 lens, a laptop, an iPad mini, two studio lights, and a reflector. One of the lights sits in the passenger seat with the rest of the camera gear, while the second light and a reflector are located closer to the rear of the truck.
After spotting a potential subject, Tergo adjusts his cameras exposure and his off-camera lighting before moving in for the shot. Since the photos are captured without the pedestrians' consent, they occasionally yell at him after a shot is snapped.
Here are some of the photographs Tergo has captured so far using the drive-by truck studio: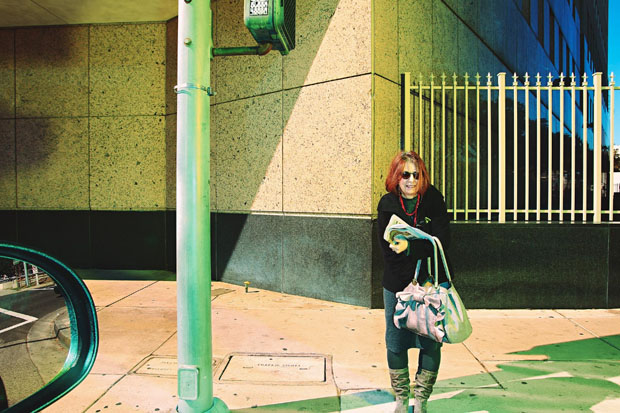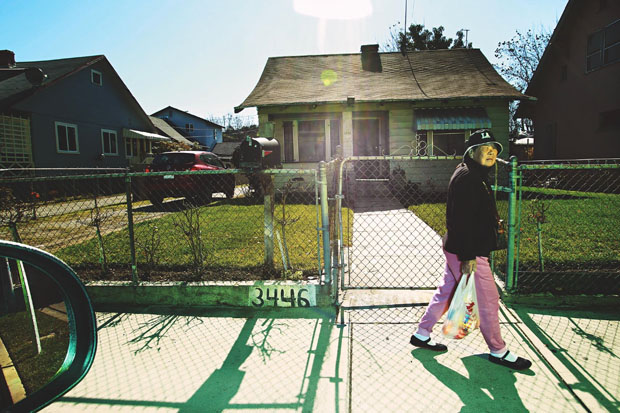 This project reminds us of Jonathan Castillo's Car Culture series, which also involved a lighting rig built into a car. However, Castillo's project is a bit more iffy where safety is concerned — he photographs other cars and drivers rather than people standing or walking on sidewalks.
You can find more of Tergo's Passenger Side Window photos over on his website.
Passenger Side Window by Johnny Tergo (via Wired)
---
Image credits: Photographs by Johnny Tergo and used with permission