Supply and Demand Pains: Fujifilm Film Prices to Jump 20% Later This Year
Last week we reported that Fujifilm is planning to increase its film prices by 25% starting this month due to decreased consumer demand. Turns out that was specifically for the Japanese market, and that the hit won't be as serious in the United States.
Instead of a 25% hike this month, photographers in the US will be seeing a 20% hike starting on July 1st, 2013.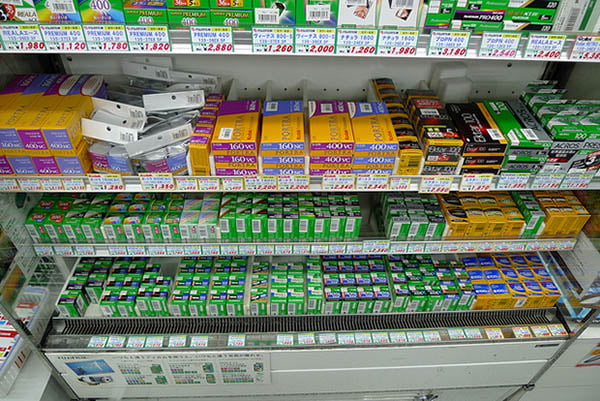 Fujifilm USA announced today that it'll be raising prices for both instant cameras and its entire line of photographic films:
Prices for consumer and professional photographic film, including black and white, color negative, color reversal films, as well as consumer One-Time-Use cameras (OTUC) will increase by approximately 20%.

The price increases are a result of the continuing decline in demand for film products, the high costs of production, and the increased expenses associated with raw materials, including silver and petro-chemicals, and energy. Under such circumstances, and despite efforts to maintain production costs, Fujifilm is unable to absorb these costs entirely and must implement price increases at this time.
Japanese economic news website Toyo Keizai recently did a report on Fujifilm's declining film sales and created this graphic showing how Fujifilm's business has changed between 2000 and 2010:
The relevant color to look at is red — it's the color that indicates film sales. In 2000, 19% of the company's business was in selling film. Just one decade later, that number has plummeted to 1.5%. No wonder we're seeing double digit increases in the price of Fujifilm film…
(via Fujifilm and tokyo camera style)
---
Image credit: P1020975.jpg by cloneofsnake, P1020974.jpg by cloneofsnake