Carl Zeiss Glass Coming to Fujifilm X and Sony NEX Cameras. Here's a Peek
Carl Zeiss' legendary glass is coming to Fuji X and Sony E mount cameras. If you have an X series or NEX mirrorless camera, you'll soon be able to purchase a 12mm f/2.8, a 32mm f/1.8, or a 50mm f/2.8 macro. In 35mm terms, these lenses are equivalent to 18mm, 48mm, and 75mm lenses, respectively. Here's a sneak peek at what will soon be arriving for your system.

Although the lenses aren't even available to photographers yet (the launch will reportedly be sometime next month), Zeiss has already walked away with coveted IFA design awards for them. The jury praised the design of the gear, offering the following remark:
The quality of the production clearly exceeds that of most other products. Impressive precision work. The combination of the two different materials succeeds very well. Sophisticated technology and good ideas led to this convincing result.
Here's a glimpse at the upcoming 32mm f/1.8:
And a look at the 12mm f/2.8: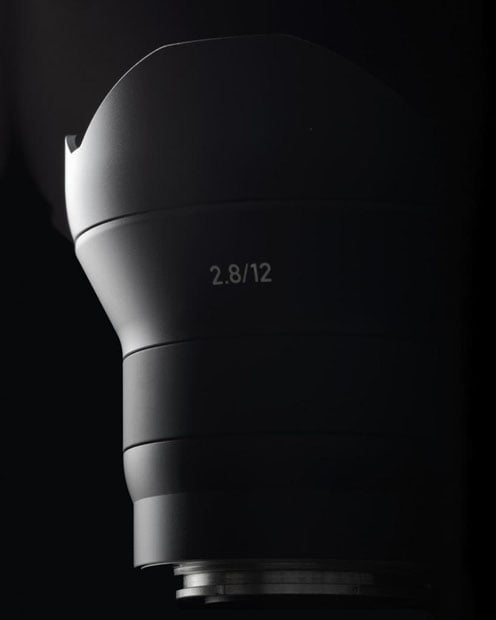 sonyalpharumors writes that the prices of these two lenses are rumored to be somewhere in the region of $1,000 and $1,400. All three lenses will feature electronic aperture and autofocus control.
Although Zeiss is making a big push into the world of mirrorless cameras with these new lenses, and although it joined the Micro Four Thirds group back in 2011, 43 Rumors writes that these three lenses will not be launched for MFT cameras. Here's a statement that Zeiss made back at Photokina last September:
We intend to concentrate initially on the biggest sensor size in this segment which is APS-C. It would be possible for us to make lenses for Micro 4/3-bayonet as well but we have not made a decision on that yet. If current APS-C lenses were also used for the Micro 4/3-bayonet, we wouldn't be able to achieve the best tradeoff between lens size (weight), and image quality.
43 Rumors writes that another reason may be the simple fact that both the NEX and X mounts don't have a wide selection of lenses yet, so Zeiss may be aiming for the low-hanging fruit.
(via 43 Rumors and Fuji Rumors)