Idea: Keep Shooting Fireworks in the Rain for Some Extra Bokehliciousness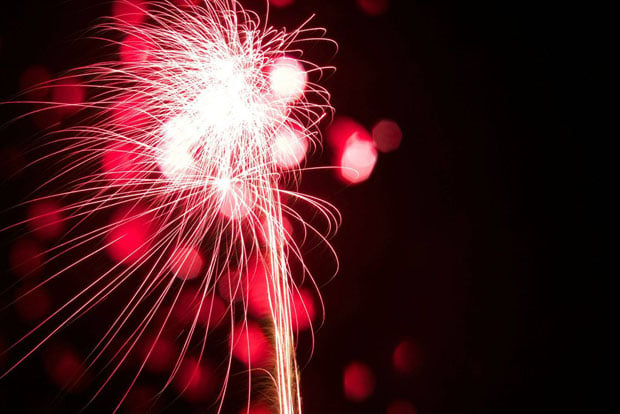 Here's an interesting idea to try: if you ever find yourself shooting fireworks and it starts to lightly drizzle, keep on shooting instead of putting your camera away. The tiny drops of rain that fall on your lens can add some bokeh to your shot!

That's what photography enthusiast Sebastiaan did recently. He writes,
I bought some fireworks for new years eve and decided I wanted to make some photo's of it. Never tried it before, but after some googling I figured it shouldn't be too hard. Ended up putting my Canon 7D on a short tripod, pointing it almost straight up to the sky, setting the camera on f/8.0, ISO100, bulb and my 17-55 lens to 17 mm. I set it to manual focus/infinity. I also hooked up a wired remote with a long cable, since I had to light the fireworks myself.

Unfortunately it started to rain. Also, people starting cheering me on to light more fireworks, so didn't really have time to "focus" on my camera. My lens was getting really wet and I didn't expect the photo's to turn out ok, but I actually got this fake bokeh effect […] I thought the water drop effect was fun. Didn't process the photo's except for exporting to jpeg.
---
Image credits: Photographs by Sebastiaan Mangoentinojo and used with permission