A Glimpse Inside a Photographic Lighting Factory in China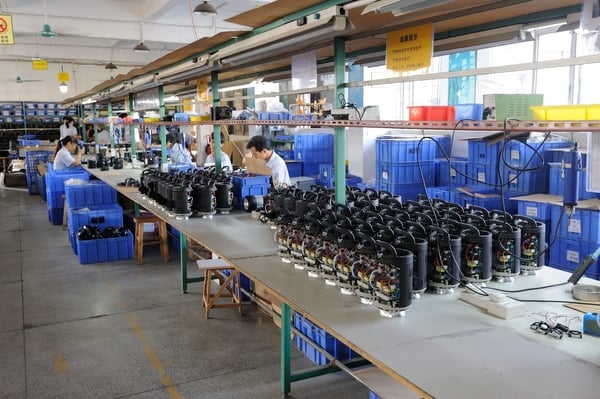 Want to see how studio lighting equipment is made? David Selby of Lighting Rumors was recently invited to tour the Shenzhen factory of a Chinese lighting company called NiceFoto, which sells gear both under its own brand name and to various international distributors under different marques. He snapped a number of photographs showing various workspaces where equipment is assembled.


Studio flashes being assembled in one step of the assembly line:
The testing area for the flashes, where employees fire off a new flash every few seconds just to make sure everything's working correctly:
A man fashioning brackets for photographic backdrops:
Employees putting together reflectors, spigots, and tilt brackets for studio lights: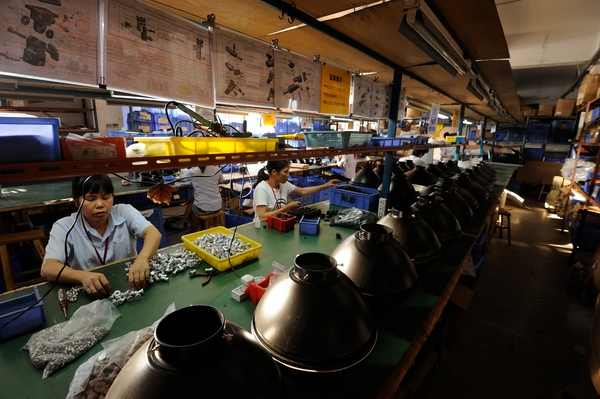 Selby writes,
The feel of the place is not quite as sterile as a high-end microchip plant like you might see in Silicon Valley, but it is far from the images of Chinese "sweatshops" used by big brands and presented in the news. In fact it probably reminded me more of the British factory where I did work experience while at school in England.
You can find some more of these images over on Lighting Rumors.
---
Image credits: Photographs by David Selby and used with permission