Leaked Sample Shots Show the High ISO Performance of the Sony A99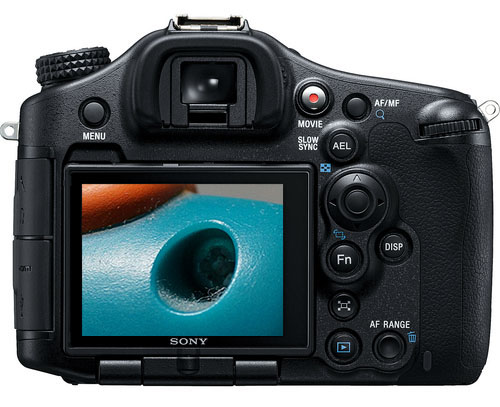 A user over on the Chinese forum Xitek has leaked the first sample photographs captured using the Sony A99, the company's upcoming flagship SLT (i.e. pellicle mirror) camera. The images are 100% crops of straight-out-of-camera JPEGs, with noise reduction completely turned off.

ISO 400
ISO 1600
ISO 3200
ISO 6400
Just for comparison's sake, here's a 100% crop of the same size taken from one of Canon's ISO 6400 sample shots for the Canon 5D Mark III (not sure what kind of processing, if any, has been done to it):
Unlike other full frame DSLR cameras, which use a standard mirror that flips out of the way when a photo is being exposed, the A99 features a semi-transparent mirror that's fixed, which causes less light to reach the sensor (some is redirected to the phase-detection autofocus sensor). For existing SLT cameras, about 21% of the light is redirected, resulting in a loss of about 1/3 of a stop.
Sony sensors are very highly regarded — after all, they're found in many Nikon DSLRs — so it will be interesting to see how much the slight loss of light affects the A99 when it's tested head to head with rival full frame DSLRs.
(via sonyalpharumors)