New Look Strobox Even More Useful for Learning Lighting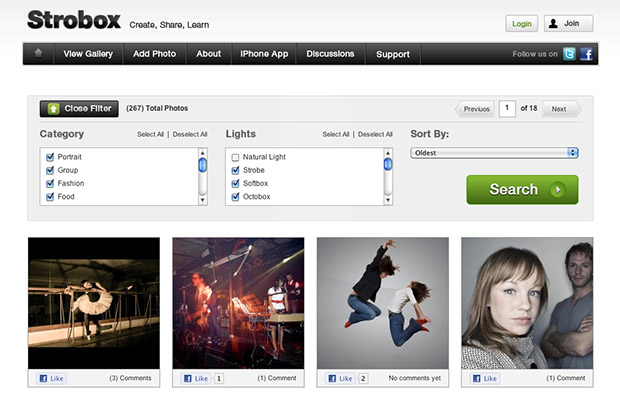 When we featured Strobox back in 2009, it was a simple idea: provide an easy way for photographers to create lighting diagrams and share them with others. Since then, they've upgraded their website to include a gallery where you can browse photographs done by others, view their lighting diagrams, and comment on them.
If you don't have a full arsenal of lightning equipment, you can filter the photos by what kind of lighting equipment was used to browse photos that are more relevant to you.

Here's what an individual photograph page looks like with its diagram and comments:
If you're looking to learn more about lighting, this would be a good site to bookmark.