Posts Tagged 'advice'
This is the story of how I fell in love with photography and how I acquired and defeated gear-acquisition-syndrome.
Read more…
Magazine and newspaper stories have traditionally revolved around the writer. A writer would pitch stories and was almost always the architect of the piece. When the story needed visuals, a photographer or illustrator would be brought in, often after the story was finished. This order of operations placed the writer in the driver's seat.
The primacy of the writer was reflected in the leadership of the publication where editors, responsible for direction and content, rose from the ranks of authors. During the nineteenth century, when publications were gray tomes celebrating the written word, this was a perfect arrangement. Artwork accompanied the story, augmented it, clarified it, attracted attention to it, but always served a subordinate role. Photography was the appetizer to the article's main course — the words.
Read more…
Photographing strangers can be a daunting proposition. It was one of the focuses of the workshops I held in NYC this past summer. What if they get mad, what if they yell at me, or what if they go completely psycho on me? Odds are, most people will simply say no pictures. Even the school of Bruce Gilden photographers have hardly been bothered with their "mugging style portrait."
Read more…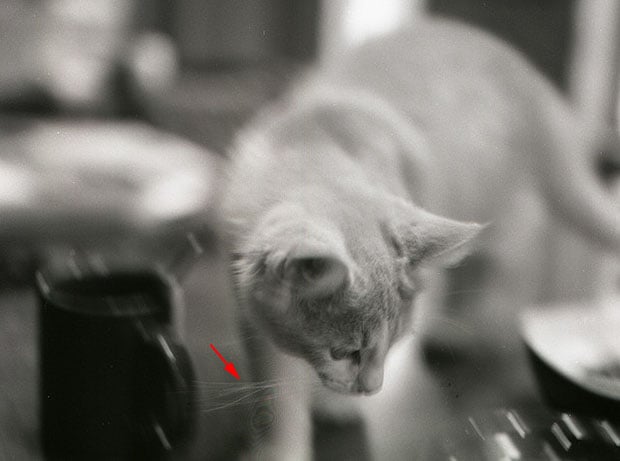 The Nikon Coolscan 9000ED scanner is an excellent scanner. The included holders are of a very good standard and many extremely useful and high quality optional holders are available. None of them, however, are cheap.
Read more…
Photographers often grumble about the rise of hobbyist photographers who charge little to no money across all kinds of photographic niches, robbing hard working professionals of clients and flooding the market with subpar results.
Instead of simply being discontent about how the industry has been changing, photographers Geoff Johnson and Kameron Bayne decided to do something about it. They've created Fotoseeds, a business that aims to make professional photography a sustainable profession by educating photographers, helping them grow their businesses, and doing away with insecurity and ignorance.
Read more…
In this post, I will share some of my techniques and experiences of backing up photos using a tablet while traveling.
Like most other landscape/nature/travel photographers, when I am on a multi-day or multi-week photo tour, I face the problem of backing up my photos from the memory cards. A laptop computer is a nature choice for most people. With a laptop, we can copy files between the memory cards, laptop disk drive, and external disks. We can even do some light editing.
Read more…
Dear (new-ish) Photographer,
My name is Model. I would love it if when you shoot me you take these things into consideration to achieve the greatest effect for us both.
Read more…
I did a trip to Paris solely to take photographs for myself back in 1992. That sounds selfish, but I didn't have any children to take care of and my wife was enmeshed in a busy career as an art director for a prosperous advertising agency.
I was approached by Agfa that year to be a tester for their line of APX films and I requested a case of their 100 speed film and another of their 400 speed film. They asked me where I wanted to photograph and I said, "Paris." A month later, in late October, I was there with a camera bag full of new Canon EOS lenses and a couple of camera bodies. Oh, and a big shopping bag full of black and white film.
Read more…
As the recipient of a great education (thanks in no small part to my parents), I'm always fascinated by discussions of how college influence what we do and achieve later in life. As a music major, I could have never fathomed that I would one day become an entrepreneur, and when I think back to college, it had very little to do with the acquisition of technical knowledge, and more about being exposed to a wide range of subjects, people, and social situations.
Read more…
I've read too many lists online of "traveling photographer tips" that don't actually appear to be written by actual photographers. Some things work in the real world, others simply do not. Here's some collected tips shaped from 7 years of travel experience on the road. I don't think you'll find most of these anywhere else.
Read more…