Articles Written by Joshua Sarinana
Over a half a billion Apple iOS and Android systems have been sold, which means that there are now an unprecedented number of cameras in the world. This monumental increase in smartphone cameras has allowed for the dramatic increase of photos uploaded to social media sites.
I'm often overwhelmed by the fact that I can upload photos to Facebook, Instagram, Tumblr, Flickr, 500px, VSCOcam, Artflakes, Snapchat, Google+, Twitter, Pinterest, EyeEM, and on, and on, and on. Through such apps, a half billion photos are uploaded to the Internet each day. The sheer scale and accelerated growth of mobile photography and social media integration, which I'll call the new photography, has quickly changed photography in just a few short years. Read more…
Data is embedded in our environment, in our behavior, and in our genes. Over the past two years, the world has generated 90% of all the data we have today. The information has always been there, but now we can extract and collect massive amounts of it.
Given the explosion of mobile photography, social media based photo sharing, and video streaming, it's likely that a large portion of the data we collect and create comes in the form of digital images. Read more…
A look at the science behind conscious and unconscious awareness, and how the brain allows photographers to know things with intuition
Joshua Sarinana
· Aug 12, 2013 ·
6 Comments »
·
A look at the reasons behind Gear Acquisition Syndrome (G.A.S.), when people get hooked on buying camera equipment they don't need
Joshua Sarinana
· Aug 03, 2013 ·
27 Comments »
·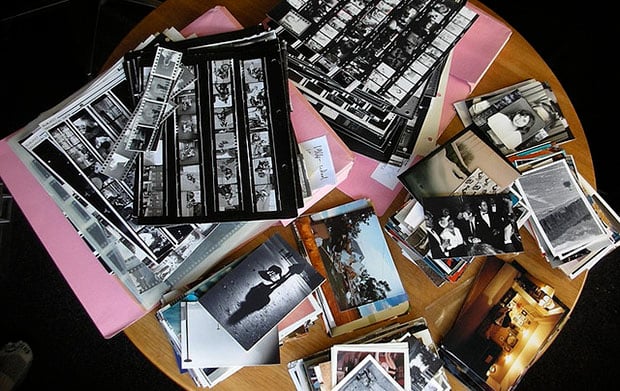 Photo manipulation is nearly as old, if not as old, as photography itself. It has been used in state propaganda, to unify nations, for aesthetic and creative expression, to generate fear, and the list goes on and on.
As technology advances, altering photographic images has become quite easy. This begs the question: do the images we see convey accurate information?
Read more…
There has been a good deal written about the similarities of the camera to the eye as well as the computer to human memory. What I would like to do is clarify the uniqueness of the human brain from camera technology and at the same time show the similarities between brain function, photography and cognition.
Read more…