Established in May of 2009, PetaPixel is a leading blog covering the wonderful world of photography. Our goal is to inform, educate, and inspire in all things photography-related.
In case you didn't know, the "peta" in PetaPixel is the prefix that denotes 1015, just as the "mega" in megapixel denotes 106.
Our Fantabulous Team
Michael Zhang · Founder & Editor-in-Chief
Michael is a photography enthusiast, entrepreneur, and programmer based in Davis, California, an hour east of San Francisco. He is the founder of Photoblog, and graduated from the University of California, Berkeley with two degrees in computer science.
DL Cade · News Editor
DL is a writer and photography enthusiast based in Birmingham, Alabama. He graduated from Auburn University with a degree in biomedical sciences, and briefly attended medical school before pursuing a career in journalism.
Eric Calouro · Writer
Eric is a photography enthusiast residing in New England. He was a marketing major at University of Massachusetts, Dartmouth, and also a flight school student based out of Southeastern Massachusetts. He has worked as a press photographer covering political figures, musical acts, and celebrities.
David Becker · Writer
David is journalist who has written about cameras and photography for publications such as Wired, CNET and Men's Journal. He is the author of "Master Your DSLR Camera," a top-selling e-book/app that, among other things, has taught thousands how to switch off their stupid built-in flash, you're welcome very much.
Cheri Frost · Columnist
Cheri is a photographic artist, studio owner, coffee addict and comedy writer living and working in the Southwest. She has photographed celebrities such as Lou Ferrigno and cast members from "The Walking Dead," all with a very long lens from the back of a room at a Comic-Con Convention. She still figures it counts.
Alan Steadman · Columnist
Alan is a writer, producer, and photography enthusiast living in Atlanta, Georgia. He studied English and Film at the University of Central Florida and moved after school to pursue a career in the production field. He primarily shoots documentary style behind-the scenes featurettes and production photography but has also been known to help shoot a local music video or two.
Alex Ignacio · Columnist
Alex is a web designer by background, but married into a family of photographers and caught the bug. He loves shooting food and social events, and helps businesses with their online marketing. When he's not working he can be found chasing his baby daughter. Alex lives in Santa Fe, New Mexico.
Bill Lytton · Columnist
Bill is a writer, photography enthusiast and strange person based in South East London. He is studying for a degree in psychology at Goldsmiths College, University of London. Bill mainly shoots street photography and finds ways to explore the interaction of psychology and photography. He spends the rest of his time drinking coffee, reading and writing in the early hours of the morning.
Pat David · Columnist
Pat is an amateur photographer and digital tinkerer. He is an ocean engineer currently working as a Director of R&D by day, and an author of photography related tutorials focused on using Free/Open Source Software (F/OSS) by night (and some weekends). He's an advocate of free access to information and tools for anyone.
Joseph Campanella · Columnist
Joe is a freelance writer, photographer and editor based in Chicago, Illinois. He is currently pursuing a career in filmmaking, and watching the centrifuge sequence from 2001: A Space Odyssey on an endless loop.
Randall Armor · Columnist
Randall is a photographer, writer, and educator based in Boston. He has worked in the trenches of New England's commercial photography industry for over 25 years, and is currently part of the staff of the Boston University Center for Digital Imaging arts and the director of its Professional Photography Certificate Program.
Joshua Sarinana · Columnist
Joshua is a northern California transplant living in the Boston area. He earned his PhD in neuroscience at MIT, where he currently conducts research on the role of dopamine in spatial memory formation. 13 years ago, Joshua picked up his first camera, a disposable Kodak, and has been hooked ever since. When not in mad scientist mode, he takes pictures to stop the voices in his head.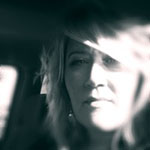 Tiffany Diamond · Contributor
Tiffany has often said that if she could go back and do it again, she'd be a cultural anthropologist. Instead, she spent over 15 years in the advertising and marketing industry, working with really interesting and talented people in New York, California, and Seattle. Today, Tiffany is a working photographer in the Pacific Northwest. Her favorite gigs involve people, animals, events, and life.
Joselito Tagarao · Contributor
Joselito is a giant math nerd working in the tech field who wishes he could utilize his other undergraduate degree in English by writing more. He likes to take breaks from both of those by exploring photography, geeking out on film and film criticism, playing hockey, and endlessly searching for the perfect cup of coffee.
Adam Griffith · Columnist
Adam is a writer and photographer currently living between California and NYC. He has worked as a photographer on political campaigns and for local publications. He started writing about photo gear because he spends a good chunk drooling over shiny new lenses and camera bodies anyway, so he thinks he might as well do something productive with the time.
Gregory Eddi Jones · Interviewer
Gregory is a photo-artist and web-publisher based out of Rochester, NY. He received his B.F.A from RIT in 2010, and is currently a grad student at Visual Studies Workshop. Over the past 3 years, Greg has photographed extensively in Croatia, Bosnia, Paris, Beijing, Niagara Falls, and across the continental U.S. He has written widely on topics related to digital-based imaging.
Colin Peddle · Reviewer
Colin is a full-time professional photographer from Canada, plying his trade mainly in wedding, sports and lifestyle. Having gone viral and been published on more then one occasion, he's felt the highs and lows of owning a business as a pro photog.
Nelson Tan · Reviewer
Nelson heads a marketing communications agency in sunny Singapore, leveraging on the vast experience he honed as the marketing manager with a leading camera brand for nearly a decade. With more than twenty years of photography experience under his belt, he believes being a good photographer helps in writing better reviews.