Best Photography and Camera Insurance Providers in 2023
Photographers of all skill levels should strongly consider insuring their camera equipment. Whether you are an amateur who cannot afford to replace damaged to stolen gear or a working professional who cannot risk missing out on paying jobs, you should consider protecting your equipment with photography insurance and/or camera insurance.
Life has many uncertainties, and insurance helps protect against the most severe costs when misfortune strikes. For photographers, potential problems primarily include damaged or stolen equipment.
While not every type of insurance will completely bail you out of a tough spot, depending on precisely what happened to your equipment, the insurance providers outlined in this guide will help lessen the blow or outright replace everything in the event of a tragedy.
Table of Contents
Renters' or Homeowners' Insurance Can Help You Out of a Jam
While many photographers, especially pros, opt for dedicated insurance coverage specific to their business and camera equipment, sometimes a person's personal renters insurance or homeowners policy can reduce the pain of damaged or stolen camera equipment.
As popular and affordable insurance provider Lemonade explains, "Your policy can insure your camera for a wide range of scenarios, from theft to accidental damage."
Every insurance policy is different, and not every instance of bad luck is covered. When in doubt, photographers should speak directly to an insurance agent to ensure they completely understand their prospective or existing policy. Policies can be very confusing.
However, with that disclaimer covered, renters and homeowners insurance policies typically cover a person's belongings up to a specific value (the amount depends on the policy and the amount someone wants to pay per month) in the event of theft, vandalism, fire, and other perils.
For some situations, such as damage due to negligence, that can still be covered under renters' and homeowners' policies but typically falls under special additional coverage. Special coverage can sometimes even replace your gear if you outright lose it by accident — such as leaving it behind on public transportation.
It is all too easy to believe that you will never be "dumb" enough to break your gear or leave it behind, but accidents can happen to anyone, no matter how careful or intelligent they are. If bad things didn't occur to careful people, the insurance industry would be much smaller.
As is always the case with insurance, deductibles vary, and so does the coverage each policy provides.
With that said, before investing in dedicated camera insurance and coverage, it is worth checking with your renters' or homeowners' insurance providers if you have a policy and see how your photography equipment may already be covered and if adding any special coverage makes sense for you.
Dedicated Camera Insurance Options
Lemonade is far from the only big name in personal insurance policies that offers special add-on options for photographers. Progressive does, too.
"If you have a high-end camera and expensive accessories, camera insurance can protect your budget from pricey repairs or replacements. Standard homeowners and renters policies might cover your photography equipment and accessories damaged or destroyed by covered perils like theft and fire, but your claim payment could be limited by your policy's deductible and sub-limits. A camera insurance policy from an electronic device insurer can offer extra protection from accidental drops and water damage, and the deductible is likely to be more budget-friendly," explains Progressive.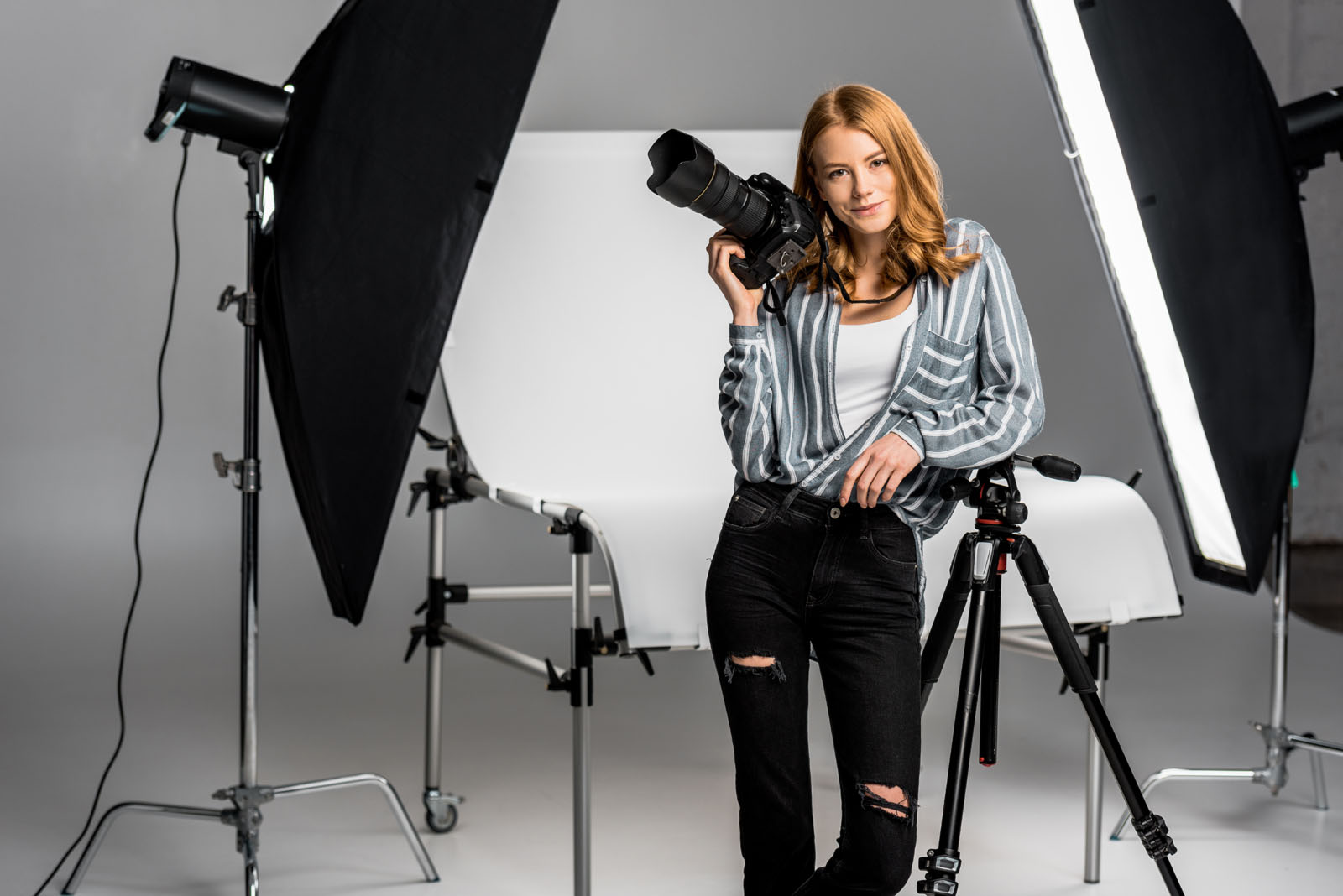 The company says that its special camera insurance can protect specific parts of a photographer's kit, including their camera itself, lenses, external flashes, batteries, and even parts of the camera, like the display or shutter mechanism.
Progressive's camera insurance policies cover theft, drops, water damage, power surges, and vandalism. The company's camera insurance policies start at a few bucks a month, but that will not provide enough coverage for a complete camera kit, so expect to pay a fair more than that. Even so, camera repairs are expensive.
Progressive adds that while its renters' insurance and homeowners insurance policies "may" provide coverage for loss resulting from fire and theft, these policies rarely cover damage resulting from drops or water damage.
Insurance companies also offer a "rider," which is a specific add-on for additional cost to compensate for any inadequate coverage in a typical policy. A photographer could use a rider to close a gap in coverage for their camera equipment, among other items, like other expensive electronics or valuable artwork.
Photography Insurance for Businesses
Professional Photographers of America (PPA)
Beyond typical insurance companies, there are also insurance and coverage options for photographers offered by photography-specific companies and organizations.
The Professional Photographers of America (PPA) is one organization that protects professional shooters.
Insurance options include plans for equipment coverage, liability insurance for working photographers, and even protection against dissatisfied clients and data loss.
PPA's equipment coverage option, PhotoCare, protects up to $15,000 in equipment with a $50 flat deductible for repairs and a $350 flat deductible for total replacement of equipment loss. For photographers with even more valuable equipment, there is also PhotoCare Plus. The standard insurance outlined above is available to all PPA members.
Hill and Usher
While not sporting the most modern or user-friendly website, insurance provider Hill & Usher is highly respected by many photographers for its wide-ranging and expansive coverage options.
The company's Package Choice insurance covers everything a photographer may need, including coverage for liability, equipment damage and loss, and even errors on the part of the photographer (policyholder).
Coverage is not as cheap as some other options, but coverage limits are extraordinarily high, and policies are comprehensive.
Hiscox
Hiscox offers special insurance policy options for photographers, primarily professional photographers. Hiscox offers tailored insurance policies and includes a wide range of liability coverage, which is helpful for photographers who work on someone else's property.
Thimble
Thimble is affordable and easy-to-get insurance designed for small businesses of all types.
The company's specific photographer and videographer business insurance is well-regarded by many working pros. The insurance covers risk to equipment and the general sorts of things that can go wrong when working jobs.
Photographers can purchase insurance from Thimble for general liability, protection against expensive lawsuits, business equipment (cameras, lenses, computers, and more), and commercial property.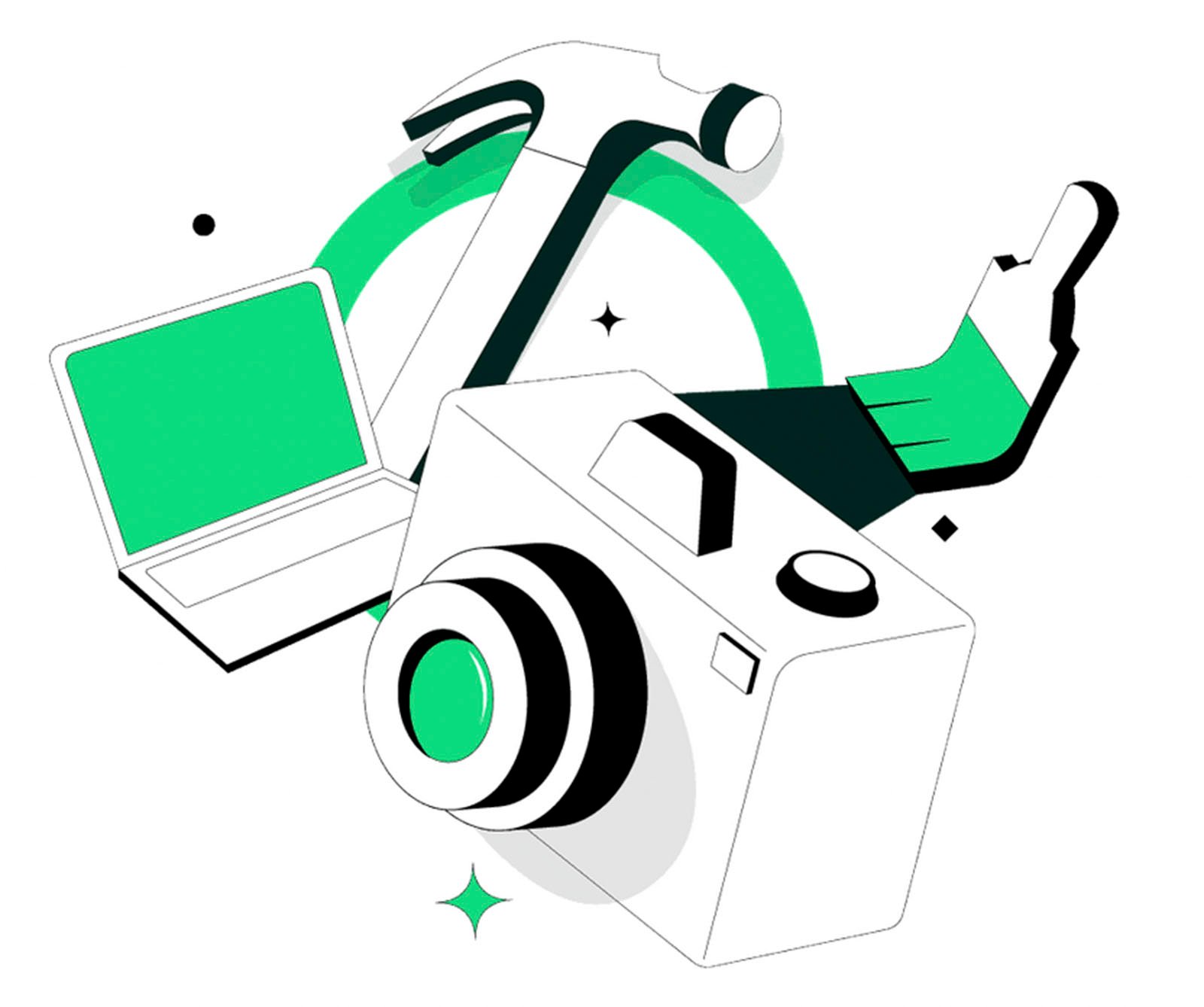 By the way, popular insurance provider Verifly, which PetaPixel featured in 2016 and 2018, now falls under Thimble's umbrella.
Insureon
Insureon is an insurance broker that offers direct online quotes from a wide range of providers, including insurance for photographers and videographers.
Full Frame Insurance
Full Frame Insurance is solely focused on photographers and videographers.
What sets Full Frame Insurance apart from the other options discussed thus far is that Full Frame offers event policies in addition to typical annual insurance.
An event policy allows working photographers and videographers to get basic liability coverage over one to three days. These policies start at $59 per three days.
Annual+ policies include up to $2 million in liability coverage, operations coverage, and up to $75,000 in equipment protection, and additional coverage options are available. These start at $184 per year. For $129 annually, there is also a standard annual policy that offers liability coverage but does not include equipment insurance.
Insurance Does Not Always Cover Everything
No matter what coverage a person purchases, there is no such thing as insurance that covers every single scenario.
Photographers must determine what their equipment would cost to replace, what it is worth to them, and what sort of coverage they feel comfortable purchasing — and even more importantly, what coverage they are okay not having.
For professional photographers, it is undoubtedly a good idea to protect camera equipment, computers, printers, and supplies, and have robust liability insurance.
For amateurs, an existing insurance policy may be sufficient.
No matter what a person needs for insurance, the most important thing is understanding exactly what your policy will and will not cover and feeling comfortable with your insurance provider.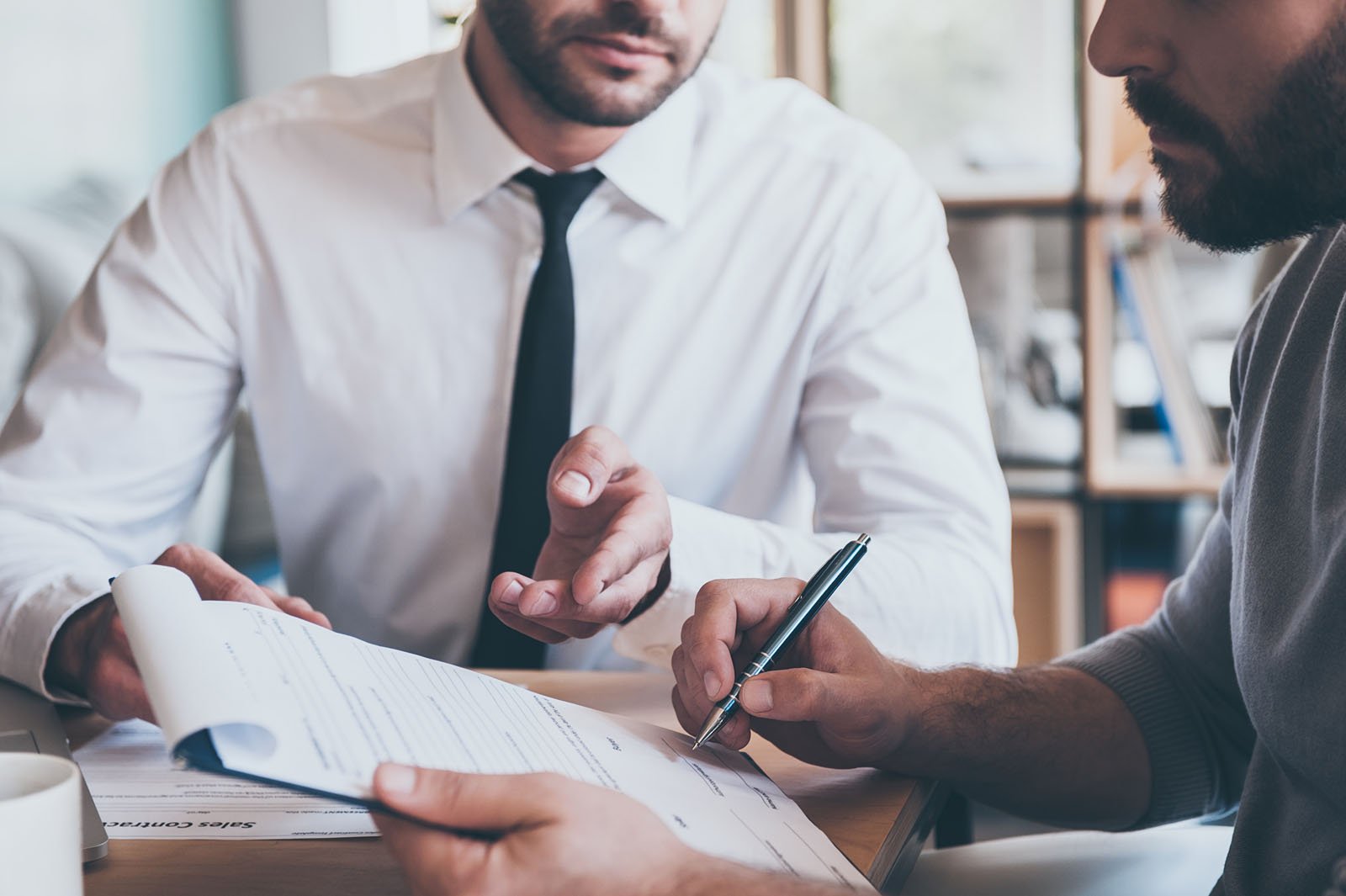 Stick with reputable companies. Hopefully, you will never need to use your insurance policy, but if you do, you want it to be a smooth process with good customer service.
'Behavioral' Insurance
Beyond actual insurance policies, one of the best things any photographer can do is protect themselves against as many unfortunate events as possible. While the best insurance is insurance, being careful is a great way to reduce the risk of ever needing it.
Keep track of the serial numbers of your cameras, lenses, and accessories; do not leave your camera equipment unattended in the field or inside your car; keep any unattended gear out of plain sight; and perform routine maintenance on your equipment so that it will last longer and need fewer repairs.
It is also important to use camera straps to reduce the risk of dropping gear and ensure that tripods are always stable before putting your equipment on them.
As for business misadventures, having clear, enforceable contracts with all clients is critical. While contracts will not prevent all potential problems, they are critical for running a sound business.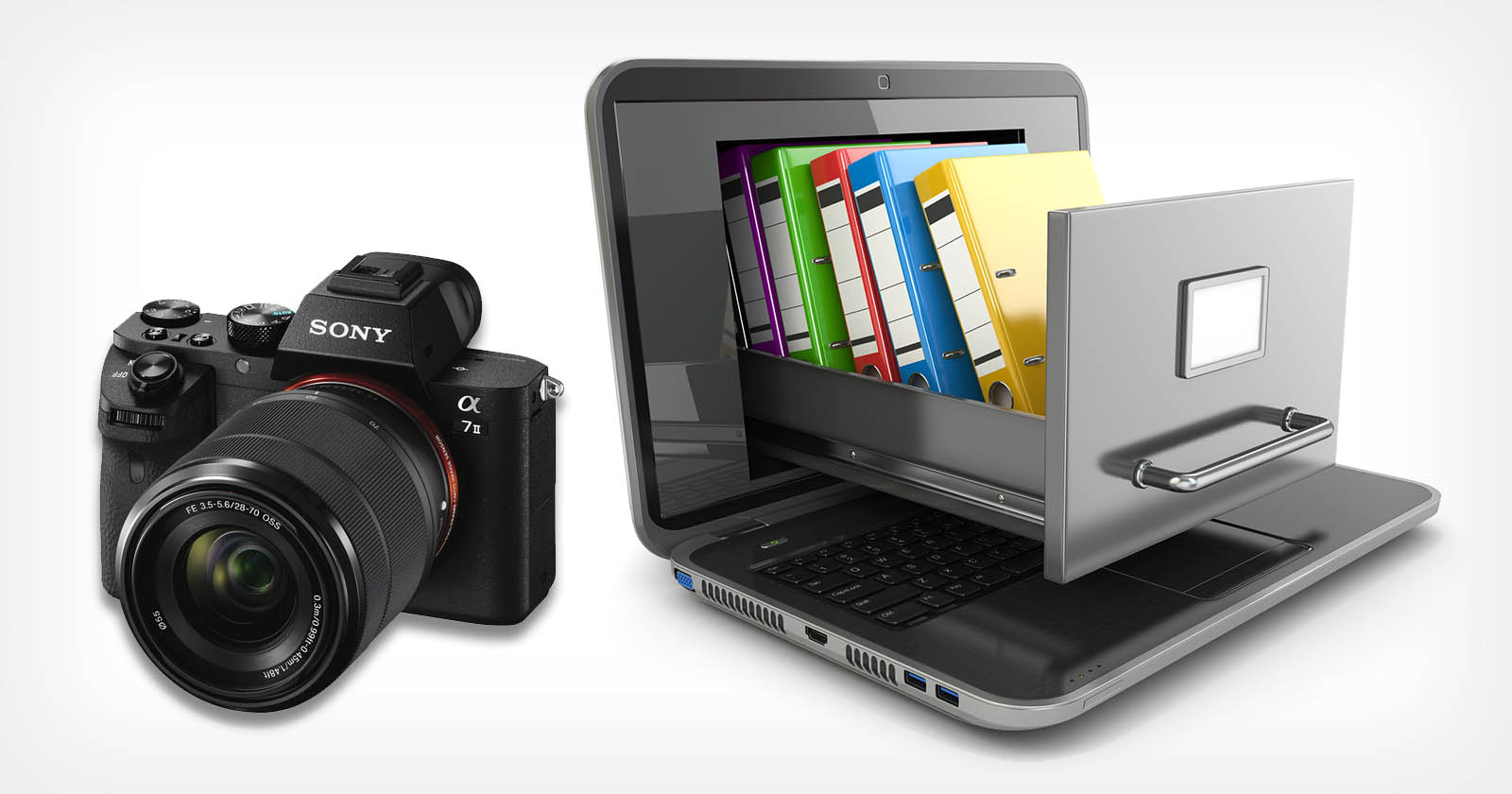 Data is important to all businesses, but especially so for photographers. Our photos are our livelihood, and paying clients will be reasonably distraught should you lose their photos before delivery. Here are the best ways to backup your photos.
Summary
No photographer thinks that they will be one of the unlucky ones who will be robbed, whose house will burn down, or who will drop or misplace their camera.
However, these things happen, and the consequences of being the victim of malicious actors, bad luck, or just a bit of stupidity are significantly reduced for those with adequate insurance.
---
Image credits: All images licensed via Depositphotos unless otherwise noted