A Collection of Free Sample Legal Forms for Photographers
If you're looking to make money from your photography, it's important to have the correct legal forms signed by the correct people, whether it's releases by models that pose for you or contracts with gallery owners who will sell your work. To get you started in figuring out what your contract needs to say, legal contract service Docracy offers samples of some of the most common and important legal forms that photographers use.

The documents were written by professional photographers, photography associations, and lawyers for photographers in the United States.
While you might need a lawyer's help in polishing and customizing the forms for your specific purposes, each one contains basic drafts of three critical agreements: the services you'll be providing, the amount you'll be paid for those services, and who owns the copyright of the photographs produced.
Here's a list of the forms offered. Click each screenshot to be taken to the full printable form:
Model Release
Minor Model Release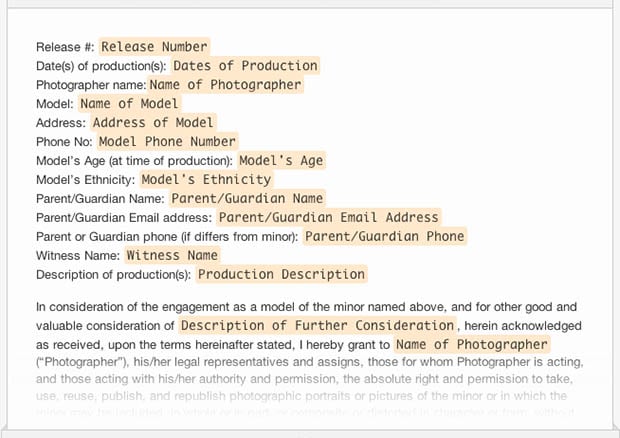 Portrait Photography Agreement
Contract for Wedding Photography Services
Music Artist Portrait Session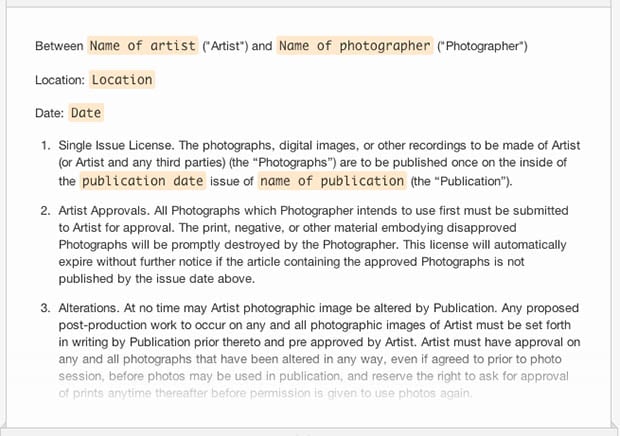 Gallery Contract for Sale of Photography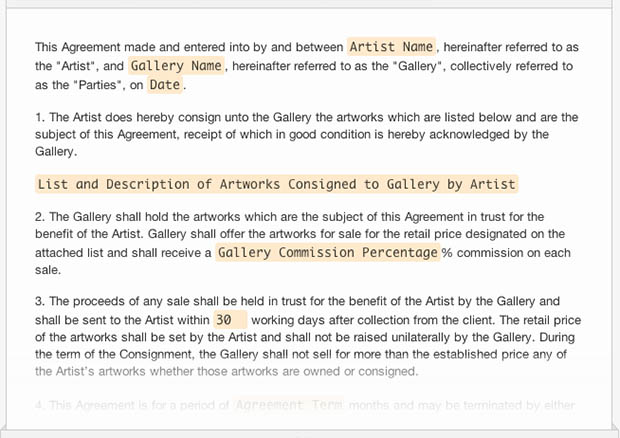 Contract for the Sale of Fine Art Photography
Licensing Contract to Merchandise Images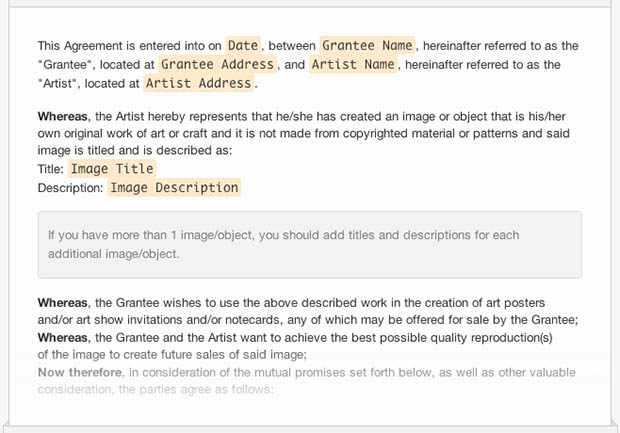 ---
Image credits: Just Sign This Release by garryknight, Model Release signed – "before the shoot" by Vox Efx