Nat Geo Photo Director's Thoughts on the 2023 'Pictures of the Year'
National Geographic's annual "Pictures of the Year" issue is hot off the presses and features 29 of the most incredible and impactful photos of the more than two million shots made by 165 photographers in the field this year.
Beyond highlighting some of these fantastic images, PetaPixel picked the brain of the mastermind behind the "Pictures of the Year" feature, Nat Geo Director of Photography Sadie Quarrier.
Narrowing 2.1 Million Photos Down to Just 29
Given that there are millions of photos to choose from, it is no surprise that one of the most challenging parts of the "Pictures of the Year" issue is actually picking the photos to highlight.
"Beyond the expected criteria for well-executed images — such as great light and strong compositions — I am looking to feel a strong emotional response to what I'm seeing. The final choices are the ones that still resonate with me weeks later," Quarrier tells PetaPixel over email. "These images not only sparked my curiosity, but also surprised, delighted, or enlightened me in some way."
Quarrier didn't whittle down the 2.1 million photos by herself. She asked her team of photo editors to provide their top selections from the stories they worked on throughout the year. The team also worked through images made by photo grant recipients working on National Geographic Society projects. Quarrier says the process took "many months," and it was an ever-changing group of selections right up until the final deadline.
Designer Hannah Tak provided over 50 design options for showcasing the final photos in print, which Quarrier says helped make the culling process easier.
"Sometimes seeing them printed helped provide clarity, and we were able to leave some on the cutting room floor. It's a terrifically fun process. Ultimately, we shared the edit with our Editor in Chief, Nathan Lump, who tweaked our parameters a bit. I think we're all pleased with the final lineup."
This year's selected photos also showcase the ever-changing landscape of camera and photographic technology, which National Geographic has been at the cutting edge of for many decades.
2023's Selections Highlight Shifting Landscape of Photojournalism
In her 20-plus years at the publication, Quarrier has seen many seismic shifts firsthand.
"We've been pioneers in custom builds to help our photographers overcome all challenges and get the images they need. We've made history with our photo firsts — our first flash photograph, which was made by the 'father of wildlife photography' George Shiras, was published in 1906. We published the first underwater color photographs, which were made by Dr. William Longley and staff photographer Charles Martin, in 1927. Fast forward to 2019 when photographer/filmmaker Renan Ozturk took the highest drone shot ever made — a 360 of Everest."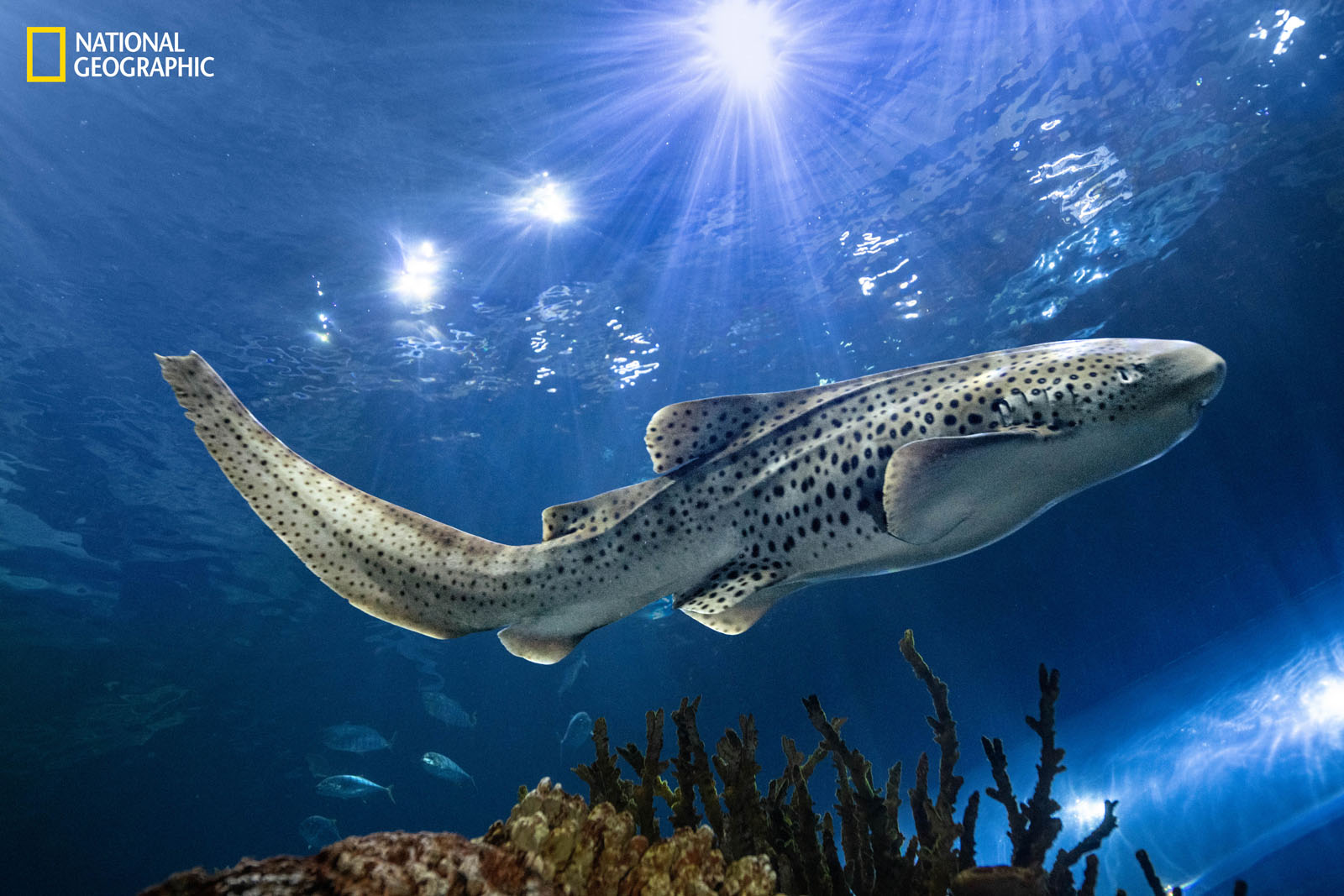 "When I started at National Geographic in the early 1990's, our photographers were shooting film. With the advent of digital, they had more freedom to experiment and began shooting far more images because they could see immediate results. It's hard to think back to the time when a photographer was in the field for a month or more and never saw a single frame! It was nerve-wracking and exciting for both the photographer and the photo editor," Quarrier explains. "We used to have a division called Film Review that immediately processed and quickly skimmed through all the slides checking for any camera/lens malfunctions so that feedback could immediately be passed to a photographer still working in the field. This quality control stage was before the images were reviewed by the photo editor."
"The next big shift was, of course, our desire to have photographers also shooting vertical video in between key moments of photographic coverage. When this was first suggested, maybe eight to 10 years ago, it was met with a lot of resistance as most of our photographers wanted to focus exclusively on stills. Shooting video was considered a burden," adds Quarrier.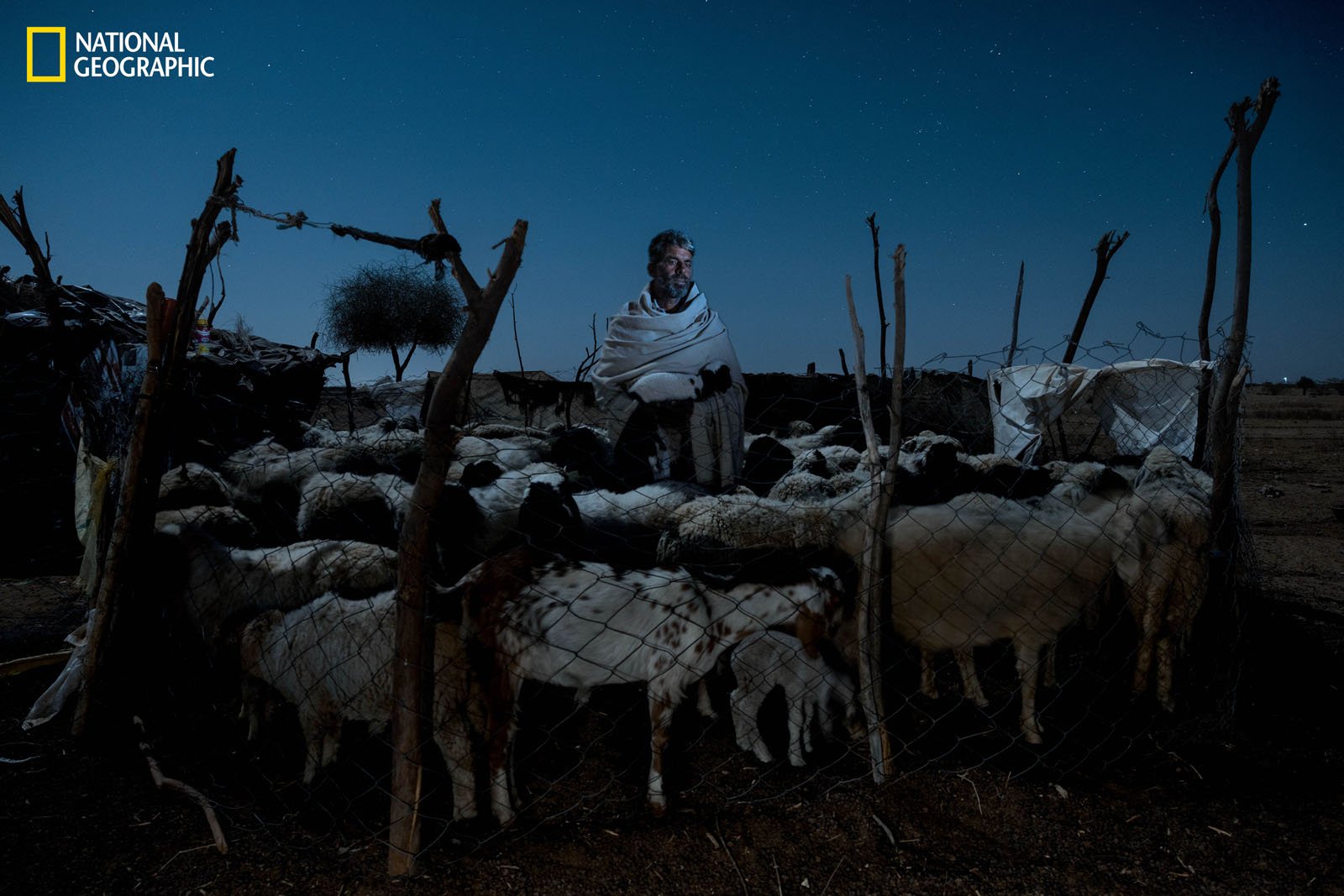 While there was initially a lot of pushback, although photographers are now used to pulling out a smartphone to record vertical and ambient narrative video. "These days, we are highly proactive about planning our visual storytelling coverages for all of our platforms before our contributors go into the field. We're thinking about each of our different audiences, and where and how best to play all of the assets being gathered," says Quarrier.
Nat Geo's multimedia approach is evident in how the "Pictures of the Year" are featured on the web.
Another significant change is due to the COVID-19 pandemic. "The global pandemic had a monumental effect on our photographic coverages," Quarrier says.
A significant issue was due to restricted travel, which then snowballed into the overall editorial schedule. However, there proved to be a silver lining, as the move to more local stories enabled the team to approve more pitches from its stable of photographers and even expanded the team to highlight a more diverse range of voices.
Picking a Favorite Photo
As for Quarrier, does she have a favorite image of 2023? Perhaps, but she is playing it close to the vest.
"I definitely have some favorites, but I won't publicize that as I want to keep the peace with the photographers!" Quarrier explains.
"But more than anything, I enjoy seeing how some of these images work together. Our print order is different than our digital order, which also includes videos. In print, I love how Tom Peschak's pink dolphin masks plays against Louie Palu's Finnish soldiers maneuvering in snow, and then we move to the 'album cover' hyena band in Kenya, and onward down the line."
"It's a symphony of shifting color palettes, movement, and subject matter. I encourage you to find your favorites!"
National Geographic's "Pictures of the Year" issue is on newsstands now and available online for premium subscribers.
---
Image credits: All images courtesy of National Geographic. Individual photographers are credited in the captions.