National Geographic Reveals its 2022 Pictures of the Year
National Geographic has published its 2022 Pictures of the Year. The headline story of its December issue, these selections are the result of reviewing more than two million photos that were captured in the field this year.
The photos are a selection of images captured by National Geographic photographers from around the world. The publication says that they offer breathtaking glimpses of a shared human journey and serve to remind viewers of the unique elements of the planet.
"From the discovery of the shipwreck Endurance and the impact of climate change on endangered species to the first summit of Mount Everest by an all-Black team of explorers as well as emotional and striking shots of Ukrainian refugees standing in solidarity, National Geographic captures it all in Pictures of the Year 2022," the publication writes.
This past year, 132 photographers were sent on assignments to 60 countries and National Geographic says they shipped a total of 4,000 pounds of gear into the field. Together, these photographers filed an astounding 2,238,899 images from 120-degree temperatures in Pakistan's Sindh and Balochistan provinces to days reaching 49 degrees below zero in Canada's Northwest Territories. National Geographic says that in the process, nearly every continent was covered, resulting in "a robust and diverse look at life across the globe."
Below are just a few of the images PetaPixel selected from the full list of photos that are featured both in National Geographic's December print edition and on its website. Many of them may be new to viewers while some might be familiar, such as the photo of Native American Quannah Rose Chasinghorse or the day-to-night photo of the Grand Canyon thanks to lengthy features on each that PetaPixel featured earlier this year.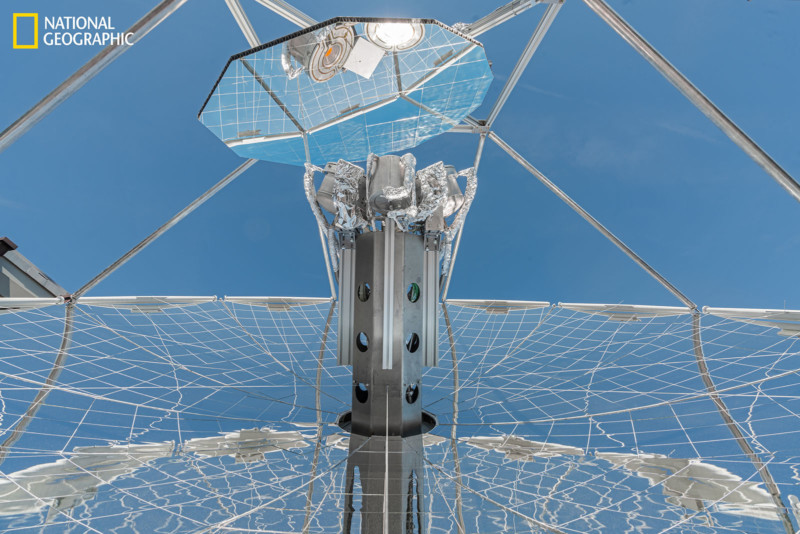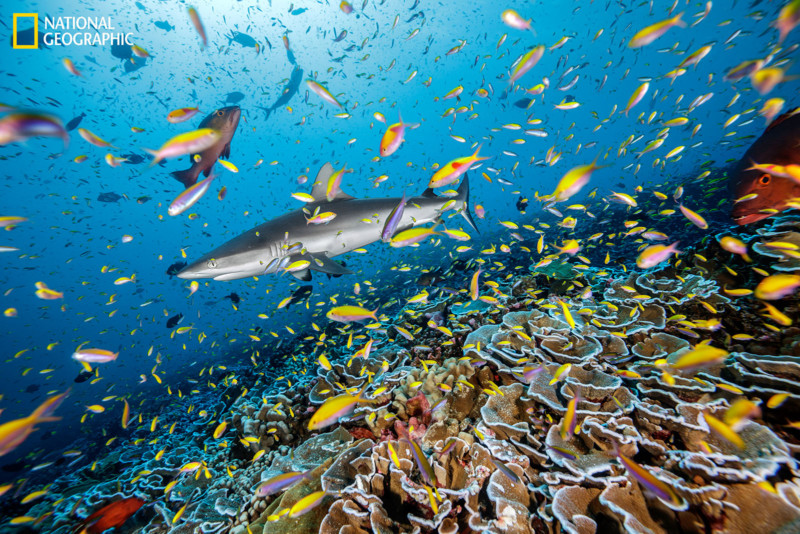 National Geographic shared a few interesting statistics regarding the Pictures of the Year:
The photos in the issue are the top 118 photos from the field. This includes 44 photographers who completed their first National Geographic assignment and the 4000 pounds of gear that Nat Geo staff photo engineer Tom O'Brien shipped into the field
29,032 feet of elevation was attained by Photographer Evan Green as part of the first all-Black team to summit Everest
9,869 feet in depth of the Endurance shipwreck, whose discovery was documented by Photographer Esther Horvath
9 Remote cameras were used by photographer Dan Winters, who had them pointed at Artemis I on Sept. 27 – until its launch was halted as Hurricane Ian formed
4 types of transport, including a powered paraglider that photographer Ben Depp used to document Louisiana's coast
1 Tripod taken by a hyena when Jen Guyton was photographing hyenas in Kenya
Along with these photos, National Geographic has also launched its first photo contest in years to support the issue. From now until the end of December, the publication is inviting people to submit their favorite picture for a chance to be included in National Geographic Magazine, as well as get featured on Nat Geo's Your Shot Instagram page. The details of the contest can be found on natgeopicturesoftheyearcontest.com/.
Full coverage of National Geographic's Pictures of the Year can also be found on natgeo.com/photos.
---
Image credits: All photos are individually credited and provided courtesy of National Geographic.